Power, Temperature and Noise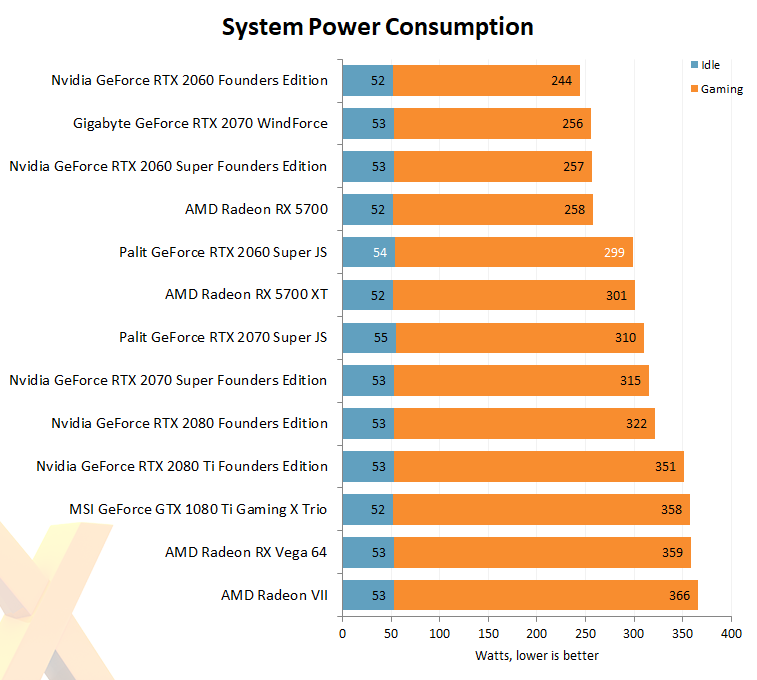 Palit's aggressive factory overclock is reflected in power consumption. At these speeds, the RTX 2060 consumes about as much power as the RX 5700 XT, further levelling the playing field.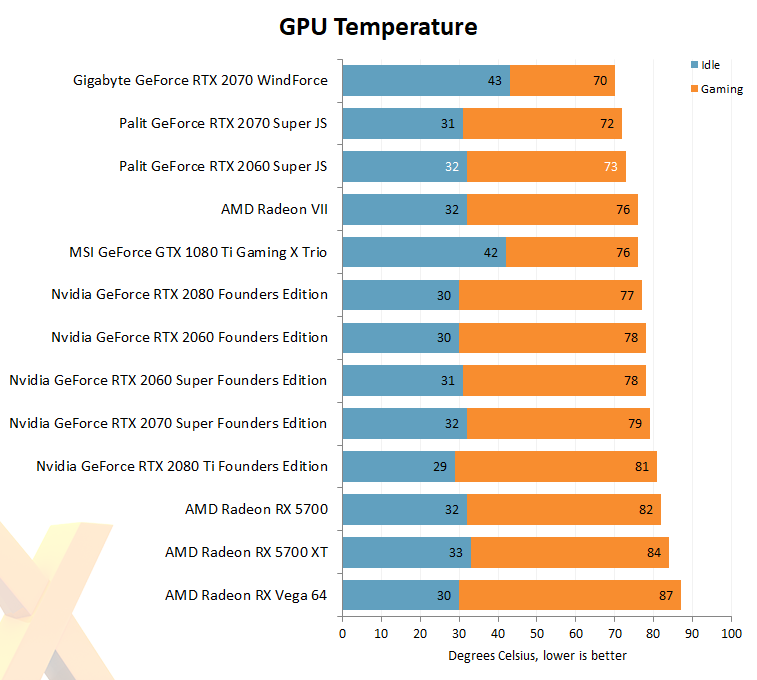 Why buy a custom cooler over Nvidia's Founders Edition? The obvious answer is lower temps, and despite the 1,830MHz shipping frequency, Palit's huge heatsink design is able to deliver superior cooling performance.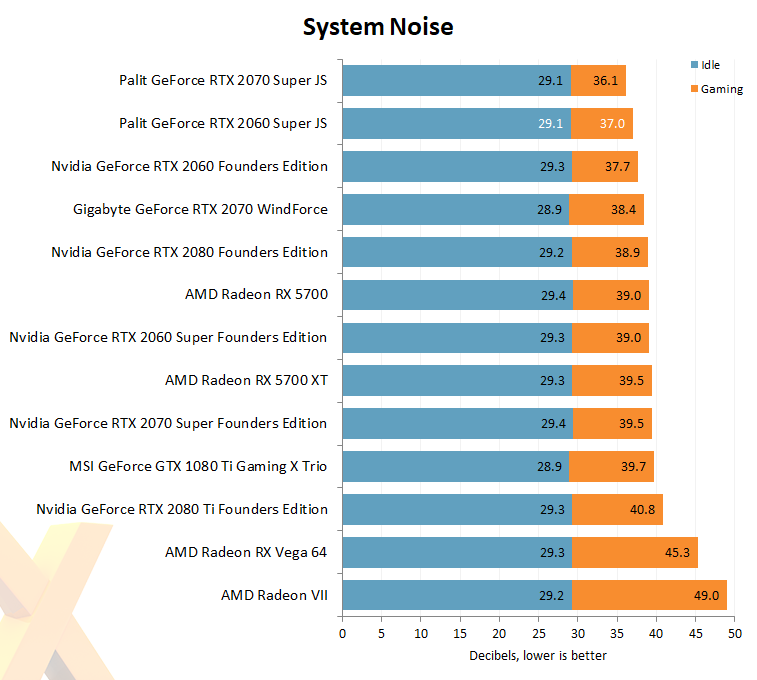 Custom coolers have another advantage in that they can keep noise levels down to a minimum. Palit's RTX 2060 Super JS has to work a little harder than its RTX 2070 sibling - in-game fan speed hovers at around 1,600RPM, compared to 1,400RPM for the more powerful card - but noise levels don't become overly intrusive.