Power, Temperature and Noise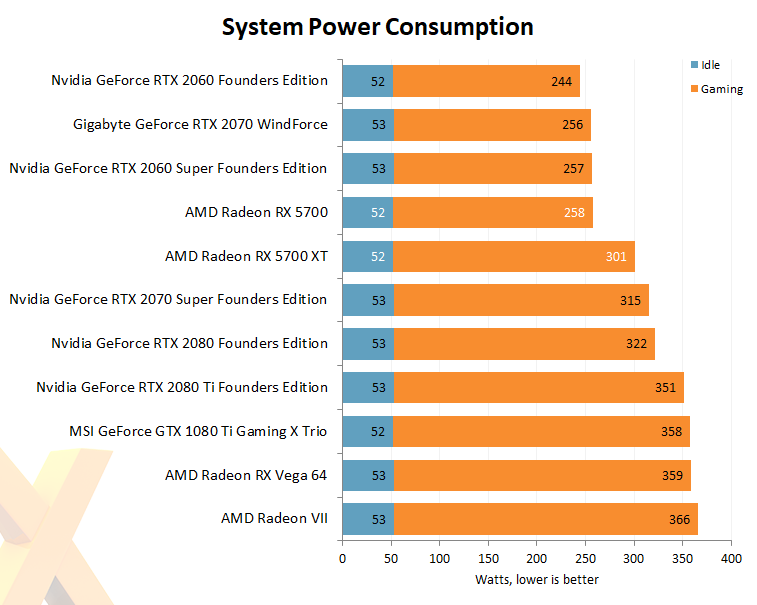 On average, Radeon RX 5700 XT offered an in-game performance increase of around 25 per cent over Vega 64 in the tested titles at a QHD resolution. That healthy gain is emphasised by the fact that power consumption has been reduced by almost 20 per cent, or 30 per cent in the case of the regular RX 5700. It's frankly nice to see that AMD cards are no longer propping up the bottom of the efficiency chart.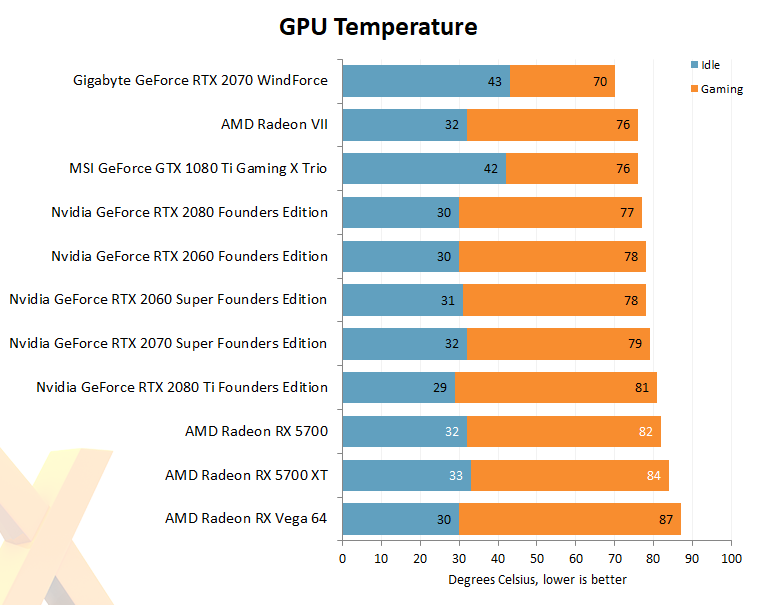 Repurposing a very similar cooler, however, means that the Radeon RX 5000 Series isn't able to climb further up the temperature graph. It's worth pointing out that the benchmarks were conducted on a particularly warm day, but even so, we'd like to have seen core temperatures land under 80ºC when gaming.
For those wondering, we can confirm that the regular 5700 ran at an average speed of 1,680MHz (55MHz more than the official game clock), while the 5700 XT managed 1,830MHz (75MHz more than advertised).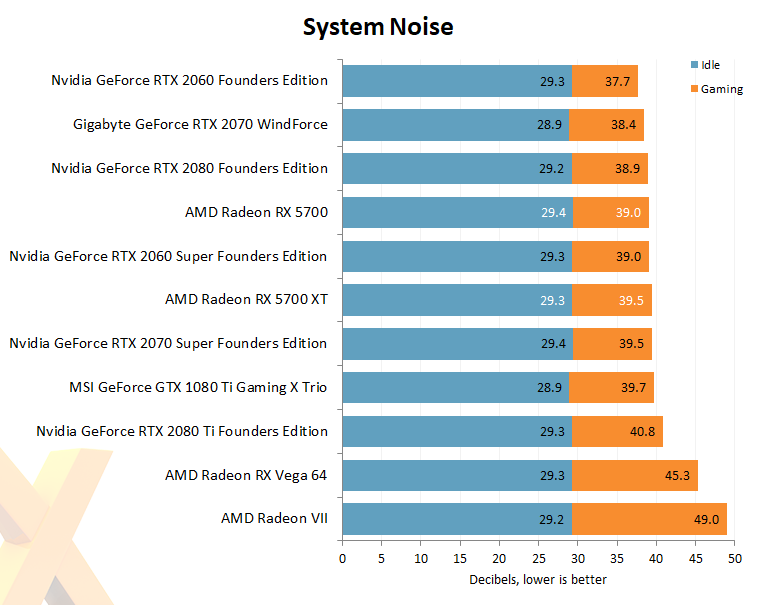 Temperatures could be better, however we're pleasantly surprised by noise levels. The Radeons' fan does stay on at all times, but it's barely audible when idle (670RPM) and emits a steady hum under load (around 2,000RPM) that isn't off-putting. AMD has clearly worked to improve the noise profile - fan speed didn't exceed 42 per cent during our tests - and the result is a vast improvement over the jet-engine output of the Radeon VII.