3DMark Time Spy
Rendered at a 2,560x1,440 QHD resolution and making use of DX12 technologies such as asynchronous compute, explicit multi-adapter and multi-threading, Time Spy is a forward-looking 3DMark benchmark that hints at GPU potential in various upcoming games.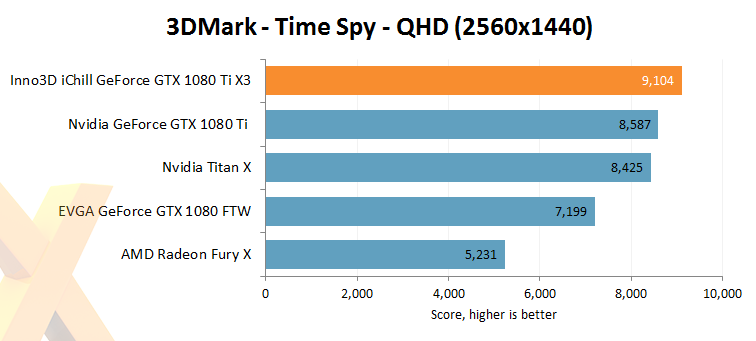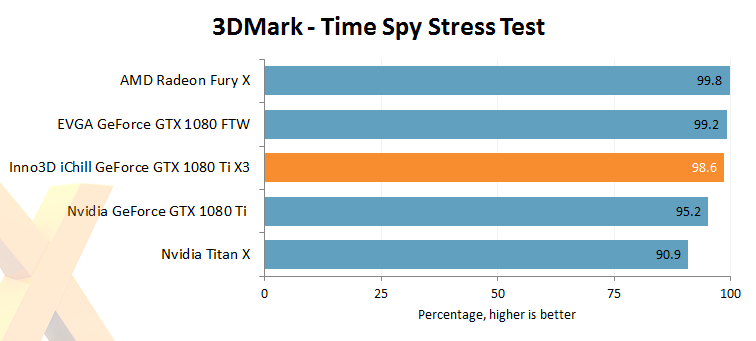 The stage is set and we expect the Inno3D card to top every gaming benchmark on the pages to come. A key reason for that is the cooler's ability to maintain stable framerates for an extended period of time - whereas the 1080 Ti Founders Edition failed the Time Spy Stress Test, the Inno3D X3 passes with a solid 98.6 per cent rating.
Perusing the logs we can reveal that the Founders Edition card would scale back to 1,600MHz in order to keep temperature in check. The Inno3D was happy to run at almost 1,900MHz for the duration of the benchmark.