XFX RX 460 Core Edition DD 4GB
The beauty of choice means that a partner is able to cook up whatever designs they think will sell in the market. For most, though, the simplest method of constructing a mainstream card is to use the reference PCB design and put an in-production cooler on top, usually recycled from the previous generation.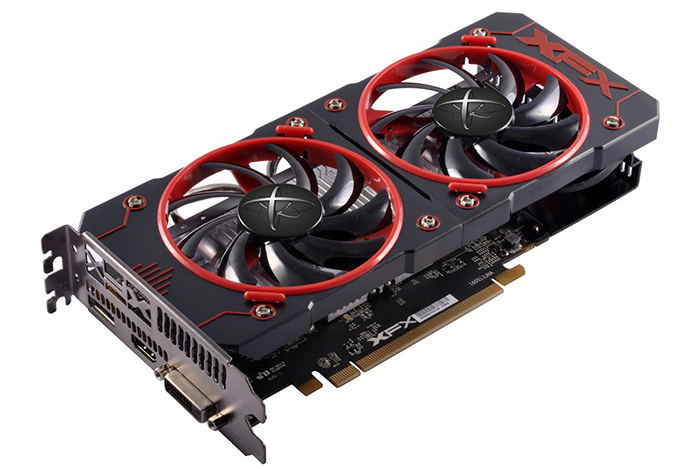 There's no harm in doing so, really, and we see XFX puts its Core Double Dissipation cooling to good use. As you would expect, there's a 2GB version of this model, too, and XFX is competitive on the pricing front, charging £125 and £92 for the 4GB and 2GB boards, respectively.
Here is a case of a small PCB and large cooler, obviously because XFX wants to use this heatsink. The card measures 238mm long, or 9.5in long in old money, which is only an inch shorter than a truly high-end card such as the GeForce GTX 1080.
Notice the clips on each fan? Each fan pops out when they're depressed, ostensibly for cleaning, though you can't move them too far away because they're plugged into the board.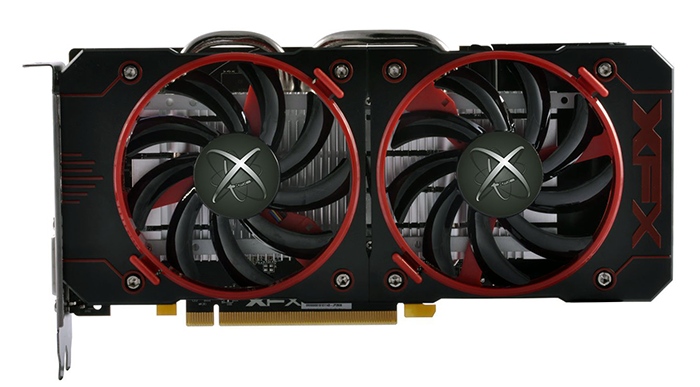 The two heatpipes converge in the middle and make solid contact with the core, though we can't get away with the feeling that the whole cooling setup is overkill for this card. There's no RGB lighting that would, in our opinion, inflate the price almost needlessly.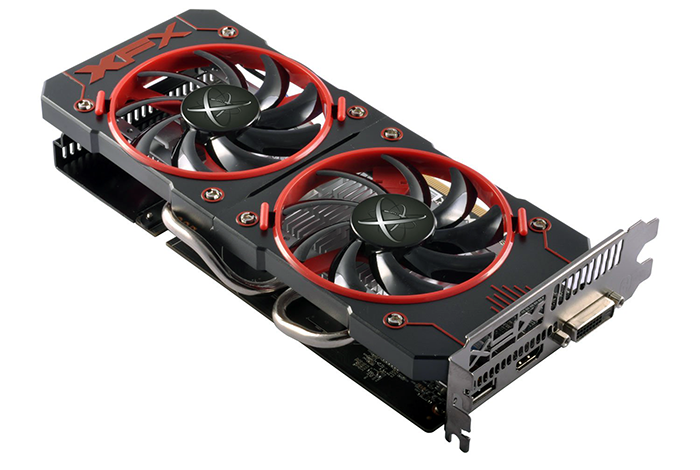 The actual PCB is just 17cm long, with XFX adding a bracket of sorts to ensure the cooler doesn't sag. Build quality is decent for a £100-£125 board, as well.
XFX is also reasonably conservative with the core frequency, coming in at 1,220MHz core and 7,000MHz memory. The underlying Baffin GPU appears to have a ceiling the lower side of 1,300MHz which is why no one goes over 1,250MHz. A six-pin power connectors sits midway up the cooler.

Plenty of air gets exhausted out of the side, and the outputs are consistent with everyone else's.