Benchmarks: Power Consumption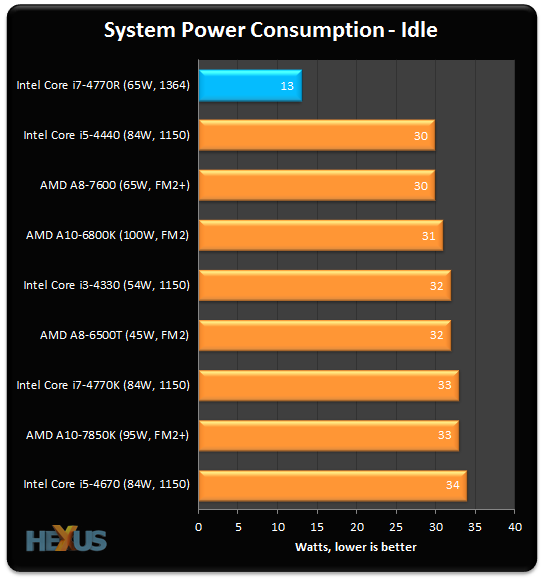 One obvious advantage of being housed in a small-form factor system is reduced power consumption. Shoehorned inside a Gigabyte Brix Pro, the entire system pulls just 13W when idling.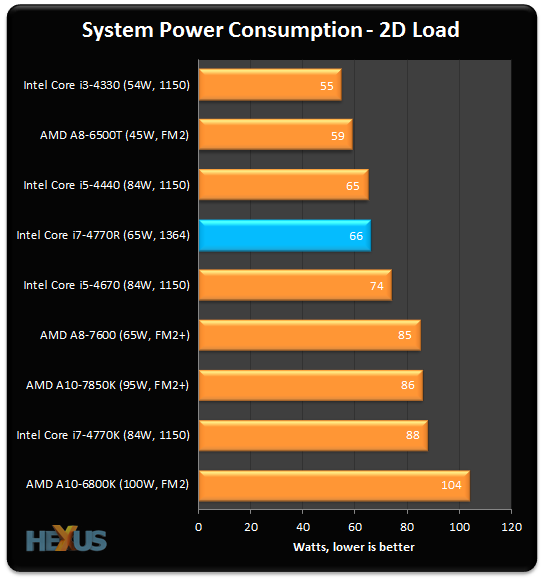 Cranking up the load shows that Core i7-4770R isn't suitable for mainstream laptop usage. The 66W power-consumption number is in line with regular desktop chips.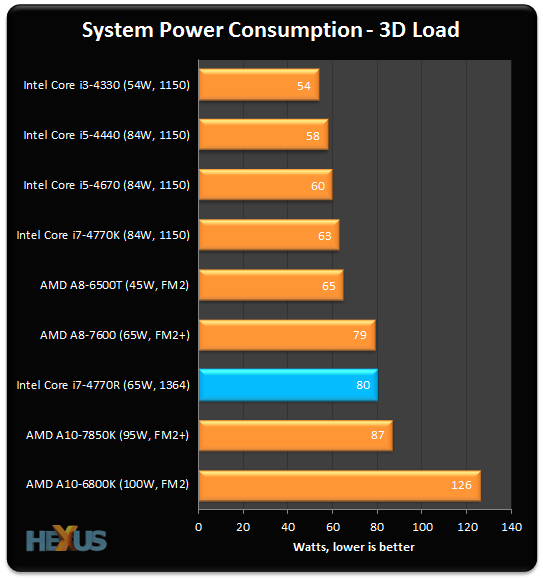 We also know that Iris Pro 5200 burns through more power than the HD 4600 on regular Intel desktop CPUs. Though outfitted with a lower overall TDP - 65W vs. 84W - power consumption is markedly higher when gaming.