Benchmarks: Gaming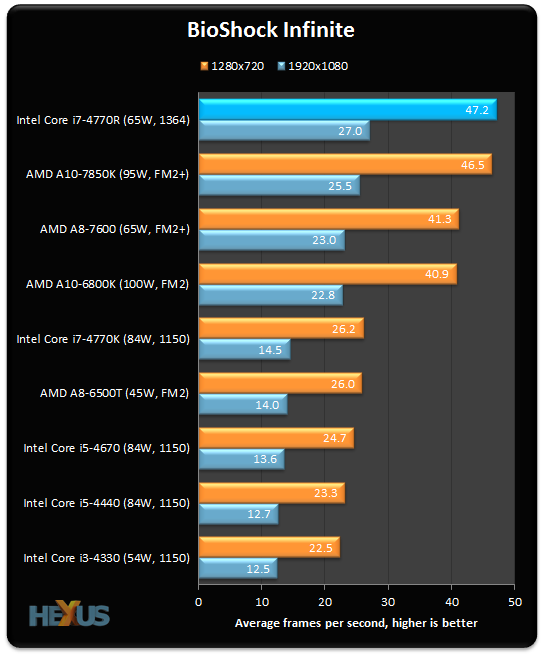 We run gaming benchmarks at 1,280x720 and 1,920x1,080 resolutions. Iris Pro beats the Kaveri-based A10-7850K into second place. It also adds 86 per cent more perf over the Core i7-4770K, turning the game from very choppy to reasonably playable at 1080p.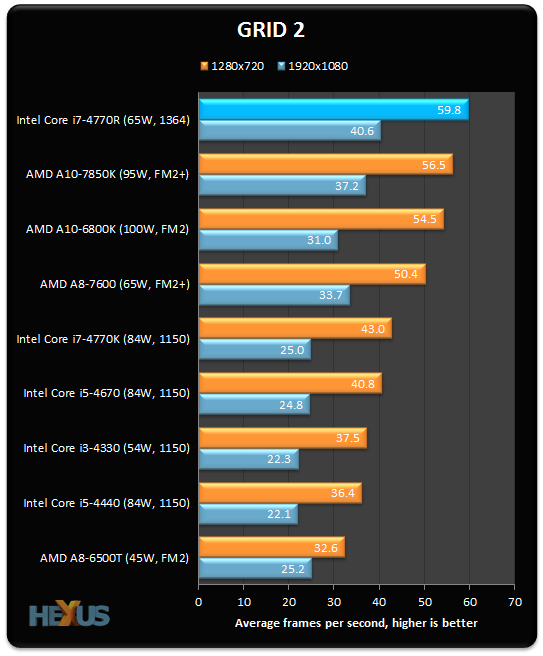 Helped on by CPU processing muscle, Iris Pro is also competent in GRID, so much so that full-HD and high-quality settings are achievable.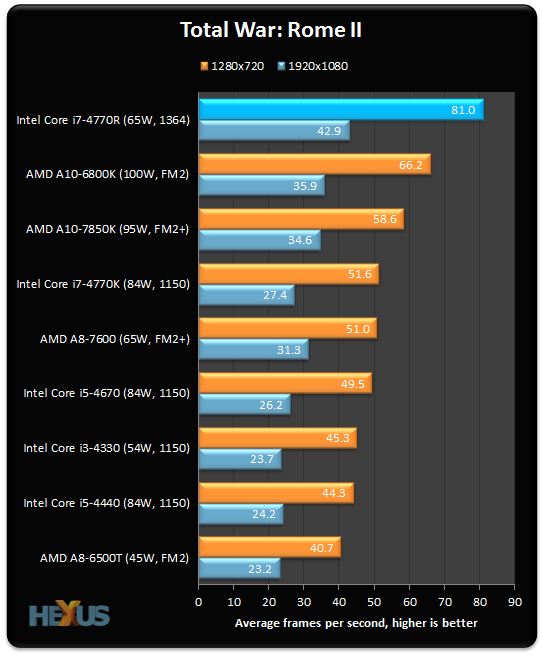 Total War: Rome II relies on CPU processing almost as much as on GPU throughput. Putting a good CPU architecture alongside a good integrated GPU architecture translates to top-tier performance.
But as potent as the Iris Pro graphics look, they're no match for a proper discrete card. We also installed an Nvidia GeForce GTX 750 Ti card into the Core i7-4770K platform and ran the three games at the same settings but solely at a 1080p resolution; it returned average framerates of 74.9fps, 130.2fps and 110.8fps, respectively, underscoring that a £110 discrete card is simply miles better.