IGP performance
We now change gears and look at the A10-5700's IGP gaming and GPGPU performance.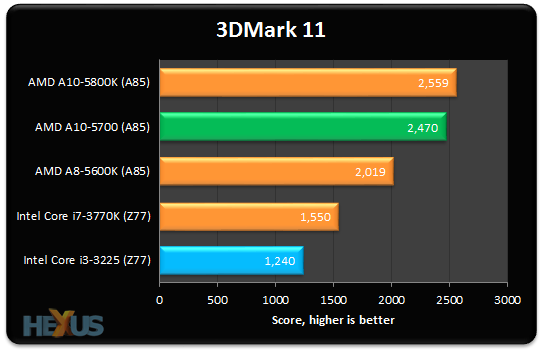 A few chips have fallen by the wayside, leaving us with three AMD APUs and two Core-series chips from Intel. Remember that A10-5700's IGP architecture is identical to the range-topping A10-5800K. The only difference is a slightly slower core speed - 760MHz vs. 800MHz.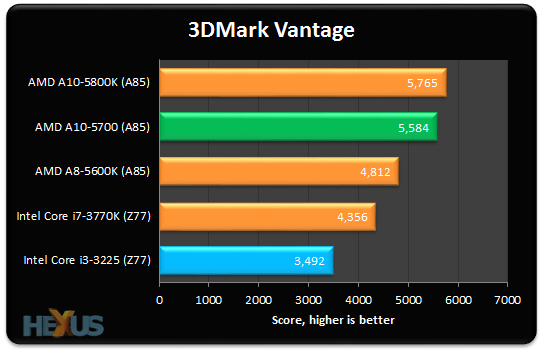 Performance in the GPU-heavy Futuremark tests is way better than the comparison Intel Core i3-3225, and almost on a par with the A10-5800K, representing good work from an energy-efficient chip.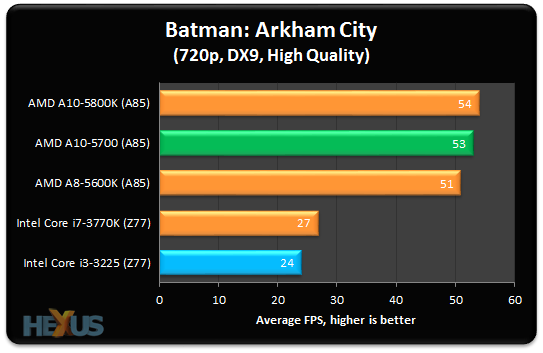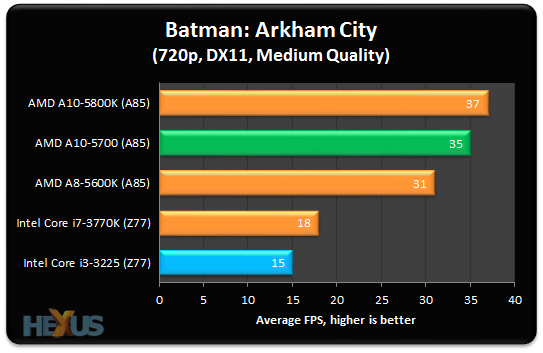 Looking good in the two Batman tests, too.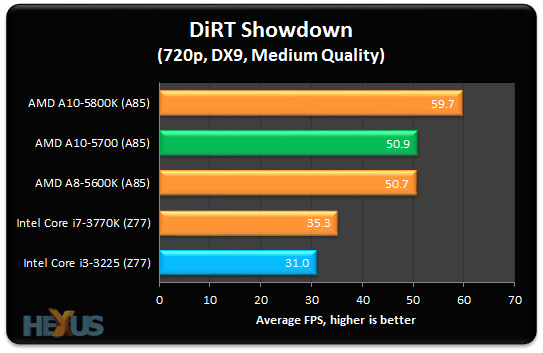 The DiRT Showdown results don't make much sense on first inspection. A10-5700's score is barely any higher than the weaker-architecture A8-5600K and some way off the A10-5800K. We rebenchmark the other chips again if the new numbers don't fall in line with expectations. Putting the A10-5800K back in the test PC resulted in a score 59.5fps, or close enough to the original.
Our analysis of this sub-par score suggests that DiRT Showdown is very sensitive to the part played by the CPU. A10-5700K's in-game CPU frequency remains lower than the two other APUs here, hinting this is the reason why we're not seeing 55fps or so. Headscratching aside, the APU's graphics remain in a different league to Intel's.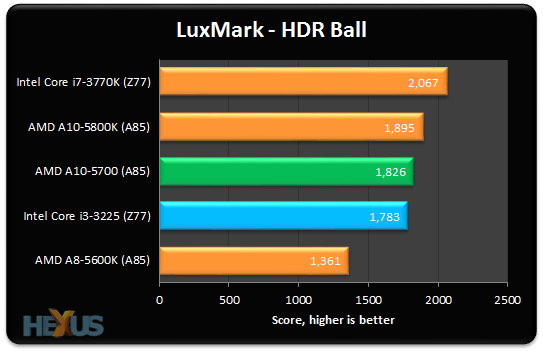 Though GPGPU performance, run via LuxMark, is rather closer.