Benchmarks: Core Performance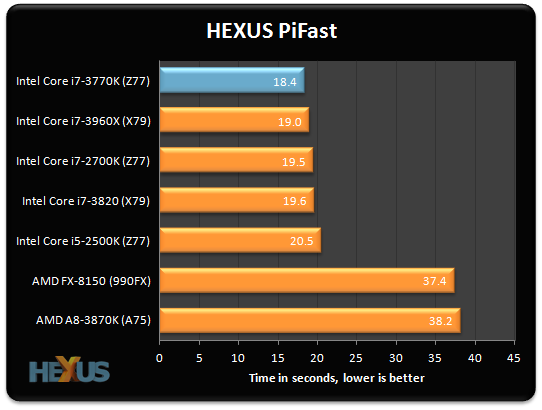 Intel's Ivy Bridge processor isn't hanging around. In the single-thread PiFast benchmark, the i7-3770K's improved efficiency and 3.9GHz turbo frequency allows it to lead the pack.
The chip runs at the same speed as Core i7-2700K, but the Ivy Bridge enhancements introduce a single-threaded performance boost of roughly six per cent.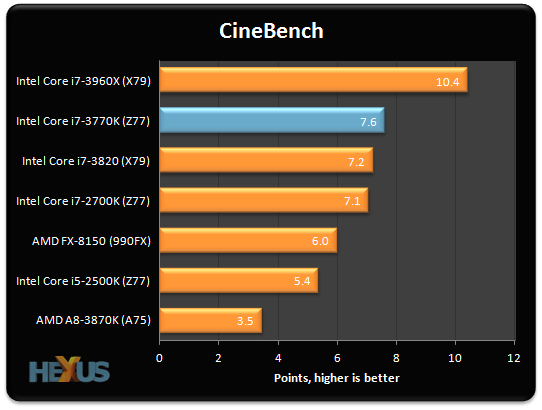 CineBench puts each processor's core hard at work, and the i7-3770K is once again a step ahead of last year's i7-2700K. The performance gap is roughly seven per cent, but as expected, there's no catching the six-core monster that is the i7-3960X. The 130W i7-3820's starting to look a bit silly, though.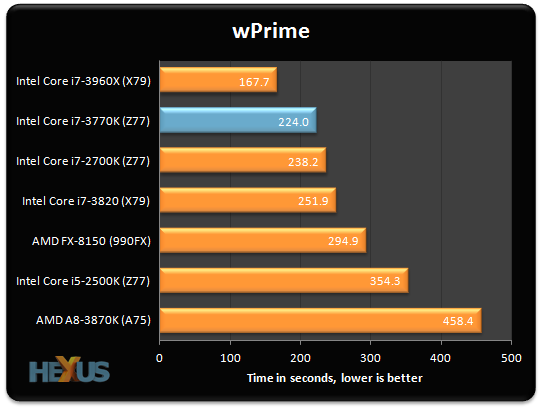 wPrime, another number-crunching benchmark that tasks all available cores, confirms our findings thus far; Core i7-3770K is without a doubt the quickest quad-core consumer processor. But again, a near six per cent performance increase over last year's Core i7-2700K will hardly have us rushing out to upgrade.