Benchmarks: GPU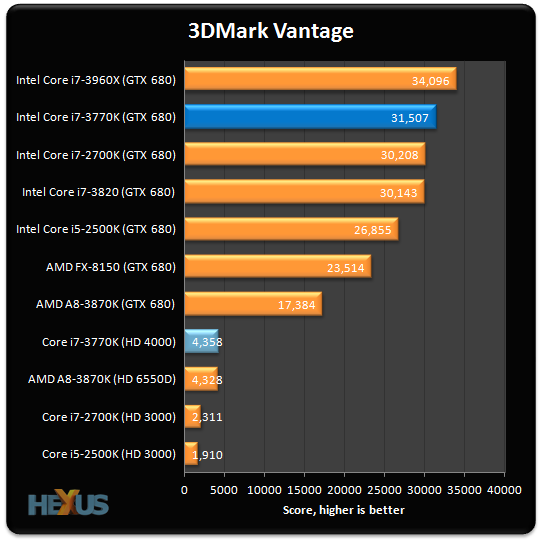 Exactly how capable is the HD 4000 IGP? According to 3DMark Vantage, Intel's now on level-footing with AMD's standard-setting HD 6550D. But 3DMark Vantage doesn't push the GPUs quite as far as other benchmarks, and it can be influenced by CPU performance. So in steps 3DMark 11.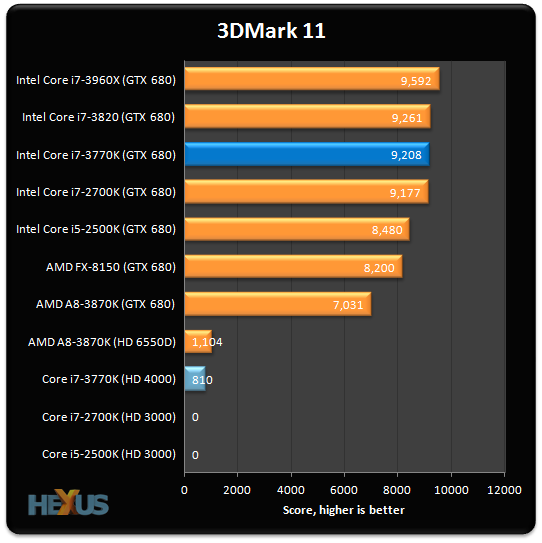 As a gaming platform, we can see that there's no meaningful difference between Core i7-2700K and Core i7-3770K when each is equipped with a discrete GPU - in this case NVIDIA's GeForce GTX 680.
What's more interesting are the IGP results (they're stacked at the bottom of the graph). Both Sandy Bridge CPUs can't run 3DMark 11 - they lack DirectX 11 support - and while the Core i7-3770K manages to complete the test, it doesn't score as well as AMD's A8-3870K.
In this benchmark, AMD's HD 6550D IGP is still a comfortable 36 per cent quicker than Intel's HD 4000.