Overclocking Tests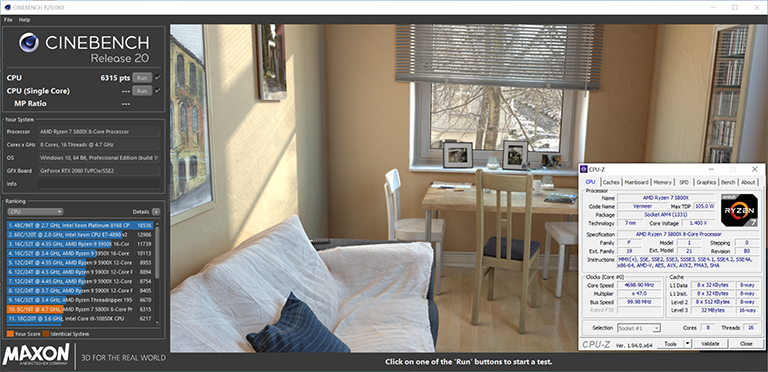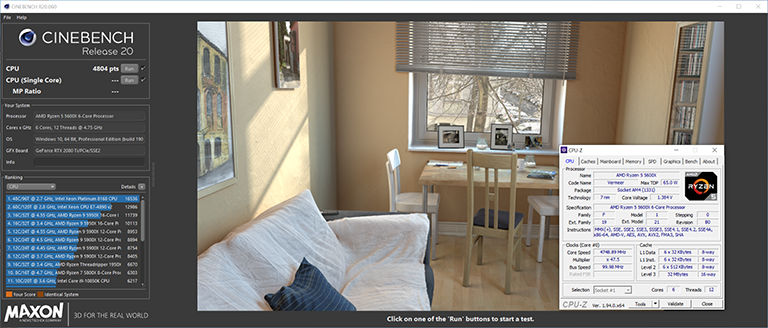 Using our established methodology of cranking core voltage to 1.3825V and then raising the all-core multiplier in 0.25x steps until the chip(s) can no longer complete a run of the intensive Blender benchmark, Ryzen 7 5800X adds only 100MHz to its out-the-box speed. Ryzen 5 5600X has more scope, scaling from an all-core 4.2GHz to 4.75GHz. Certainly the chip to invest in if overclocking is key.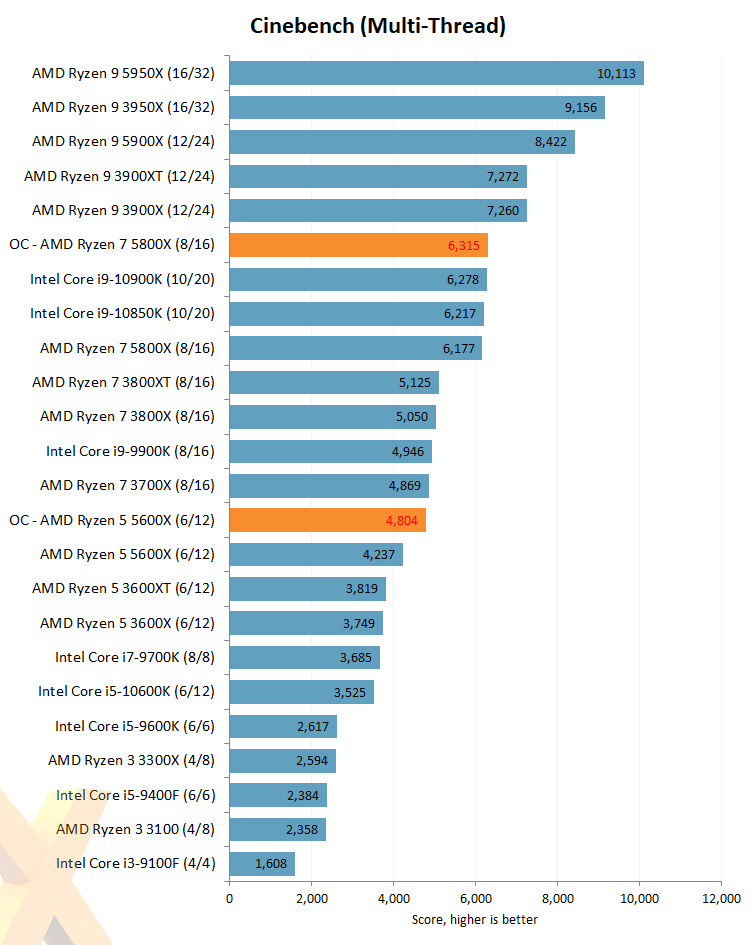 Remember we spoke about how the Ryzen 5 5600X is about the same price as the Ryzen 7 3700X and shares the same TDP? Even when overclocked to a healthy degree, it can't match the extra cores and threads at the older generation 3700X's disposal.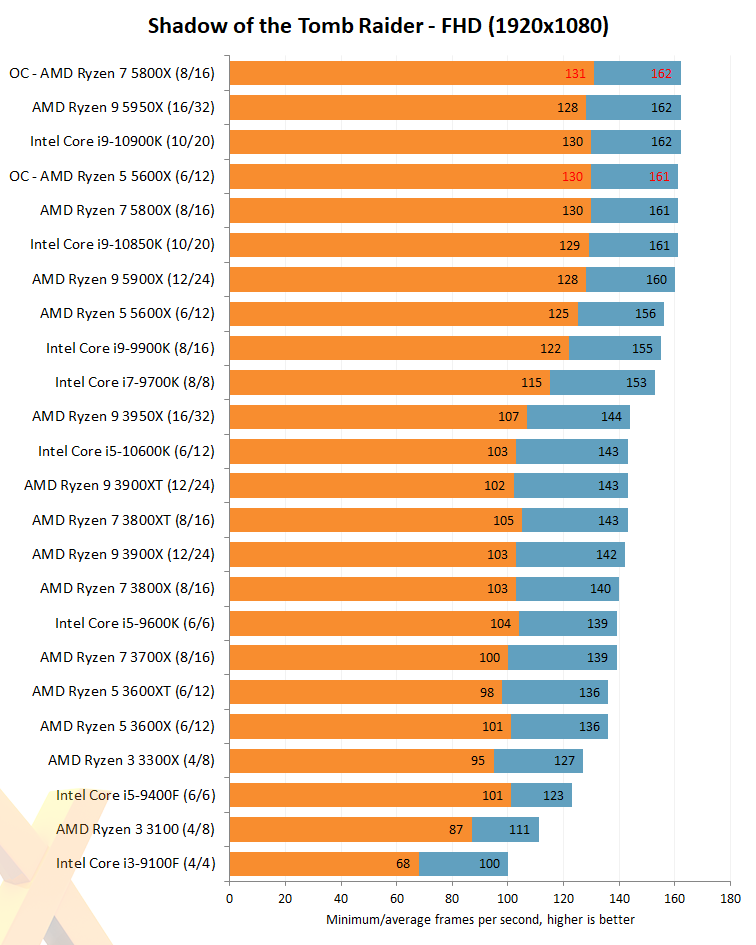 Would you trade that multi-core deficit for another 20fps at FHD when run with a GeForce RTX 2080 Ti?