HEXUS Bang4Watt and Bang4Buck
The performance benchmarks on the previous pages tell part of the story, but it is always fun to add some Bang4Buck metrics into the mix. Do be aware that there are many methods of calculating such results - different benchmarks will skew the outcome, and prices can both fluctuate daily and vary wildly depending on region.
We've chosen to use the multi-threaded Cinebench R20 test as a basis for our results, and pricing was taken from Newegg.com, or SRP pricing, as on May 18, 2020.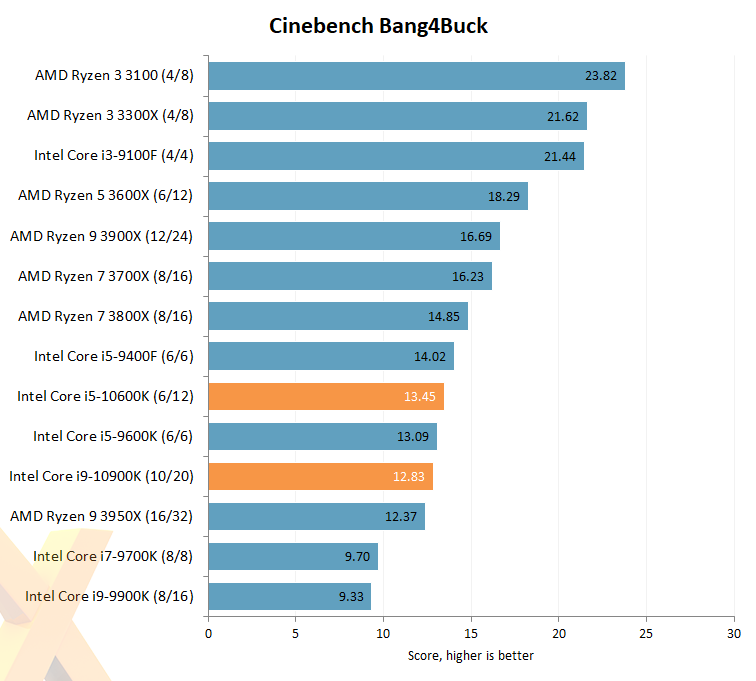 These scores simply divide the Cinebench R20 score by the dollar price or SRP.
One would expect the 10900K to be better than the 9900K for the simple reason that it costs about the same yet delivers 25-30 percent more performance. Even so, it trails other premium chips such as the Ryzen 9 3900X.
The Core i5-10600K, meanwhile, is dearer than the Ryzen 5 3600X, and a bit slower, hence the AMD chip streaking ahead.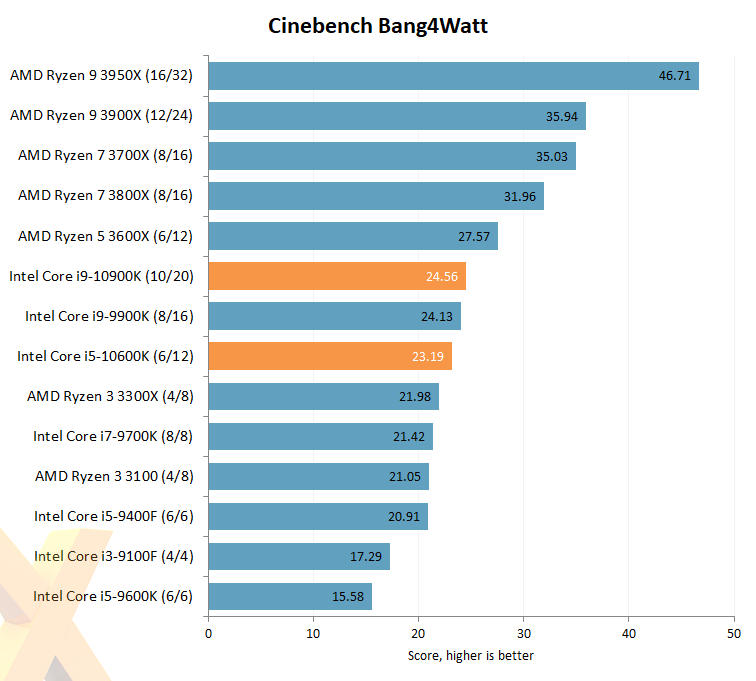 This graph divides the same Cinebench result with the system-wide power consumption we observe during evaluation.
Solid midpack performance. The extra performance of the 10600K model plays well here, but it still can't topple the Ryzen 5 3600X it battles with.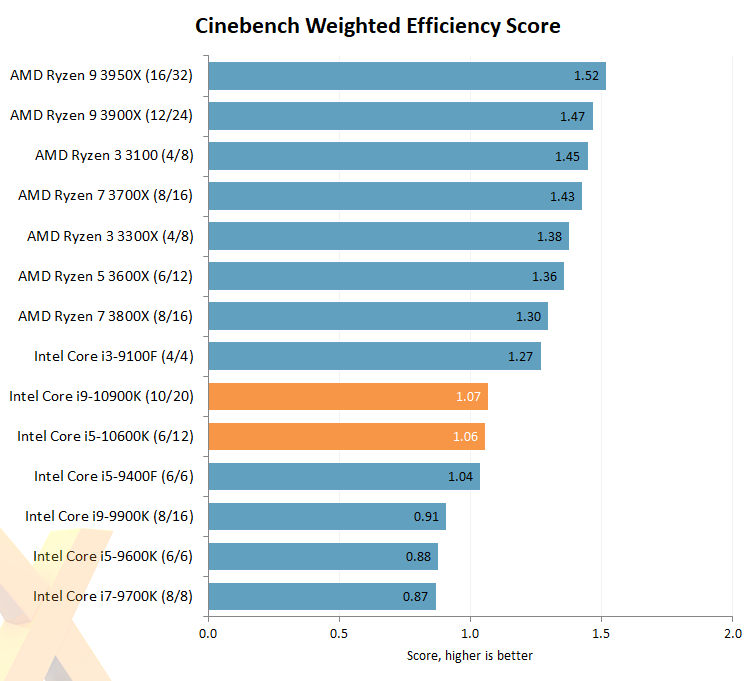 This metric takes 23.82 as the ceiling for Bang4Buck, and 46.71 for Bang4Watt, and combines them into a weighted score where a maximum of 2 is possible.
The bulk of the performance Ryzen family is ahead of the 10th Gen duo.