The Daytona Testing Server
AMD had previously sent us a fully-populated Daytona reference server for processor evaluation, as shown below.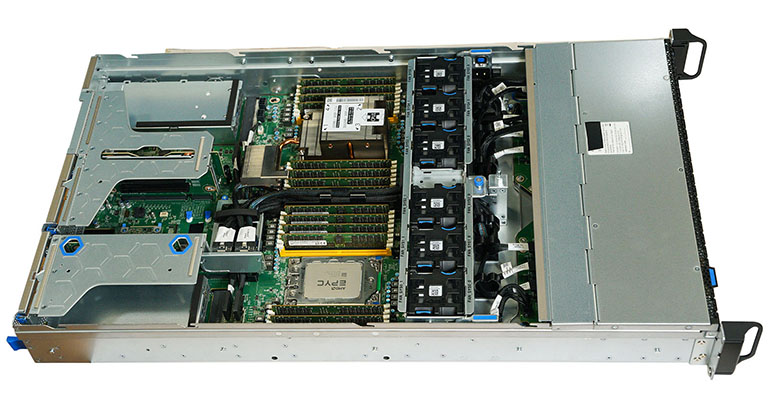 Daytona represents a standard-sized, dual-socket 2U server commonly found in datacentre space, and AMD says that it is designed as a customer reference platform, from the ground up, to support the new features of EPYC 7002 Series processors.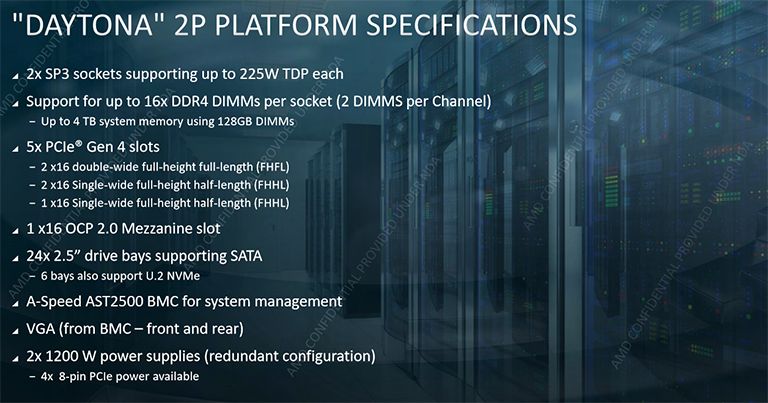 Key improvements over the last generation are support for EPYC 7002 Series processors running with up to 280W TDP each, provision for memory operating at 3,200MHz, and the capability to run 128 expansion lanes at PCIe 4.0 speeds, for double the bandwidth of the previous generation. It's also outfitted with 512GB of Micron RDIMM memory - 16 modules of 32GB capacity - rated at the qualified DDR4-3200 speed, as well as a 256GB 1100 SATA SSD and a further six 9300 NVMe 3.84GB drives for super-fast, high-capacity storage.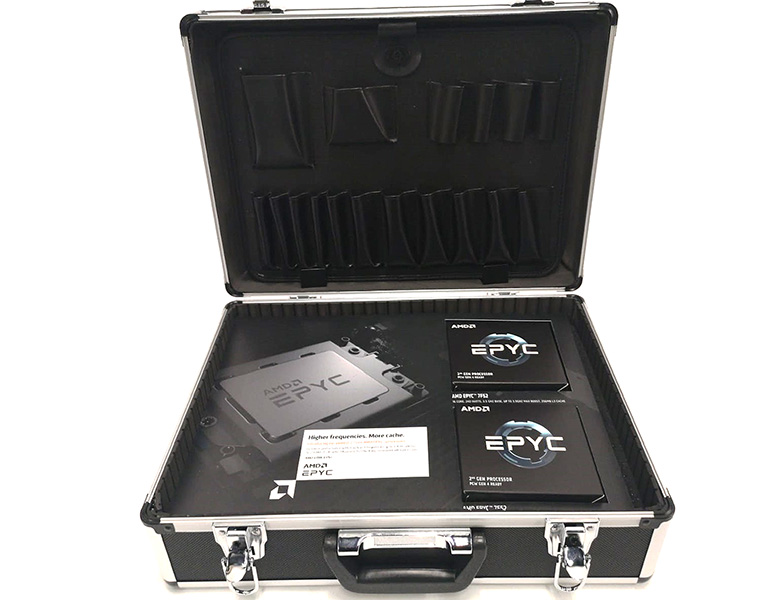 Back on point, AMD sent us a pair of 16-core 7F52 processors for technical evaluation. We updated the Daytona's firmware to RDY1007E, to fully support the F-series processors.
As performance comparisons across a range of benchmarks, we tested a pair of 16-core EPYC 7302 chips - offering the same core-and-thread count - and a pair of 24-core EPYC 7402, highlighting the advantages of going for more threads in certain applications. As before, Ubuntu 19.04 was used.