CPU Benchmarks II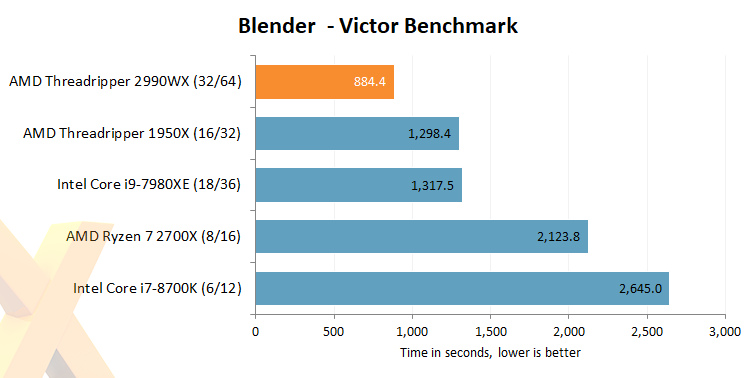 The Victor benchmark for Blender is far, far longer than the standard BMW one we use for most other CPU reviews. There's significant setup time, and even the 2990WX takes over 14 minutes to complete it.
Point here is that digital content creators oftentimes have frames that take far longer than even this benchmark. Minutes and hours saved in rendering can translate into money, and as far as that thinking goes, the Threadripper 2990WX has no HEDT peer.
If you're interested, the chip maintains a solid 3.35GHz across all 32 cores during the 14 or so minutes of this test.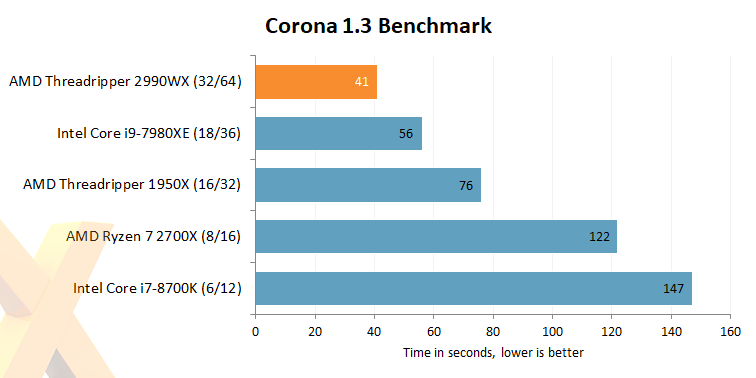 Corona is much quicker, though the result is largely the same. Feed the 32 cores and it'll fly.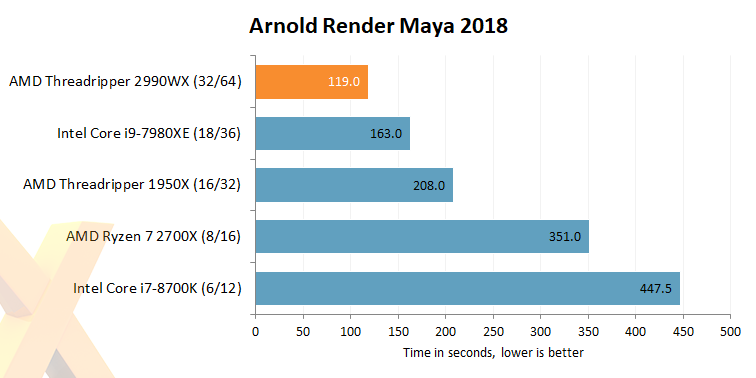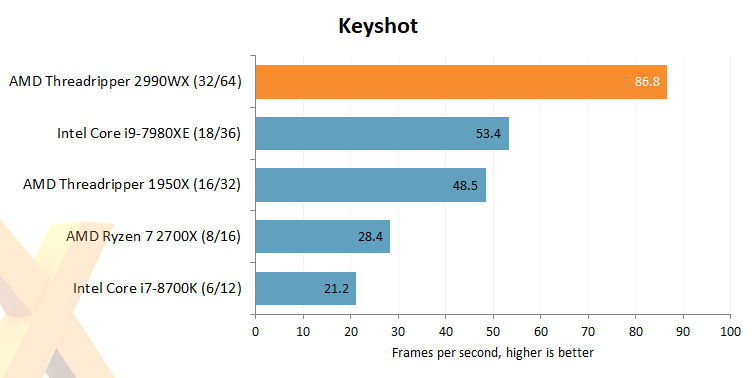 Intel is going to have a really hard time in usurping the Threadripper 2990WX from the top of the ultra-premium HEDT charts. It's regularly in a different league altogether.