PiFast and HandBrake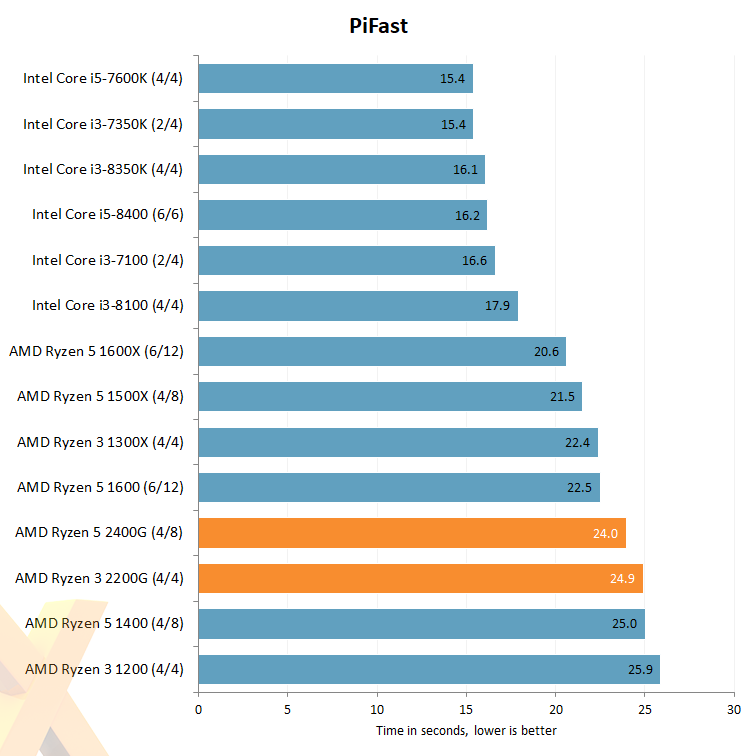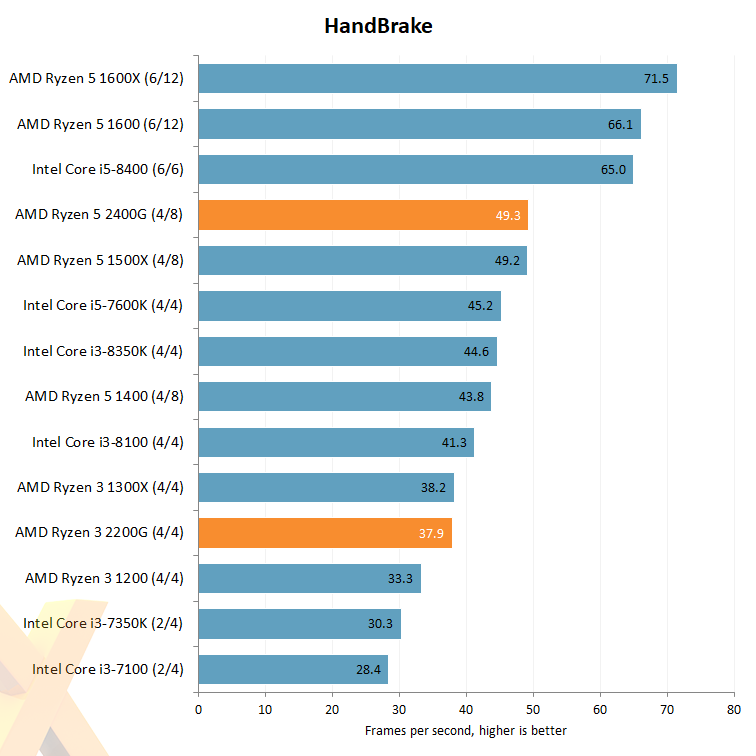 The Ryzen CPUs have historically given up performance in single-threaded application due to inferior IPC and frequency. Though way better than last-generation FX chips, the Ryzen G-series is no real match for the latest Core i3s.
Switching gears and tasking all cores and threads, it is no surprise to see 2400G benchmark almost identically to the Ryzen 5 1500X, with which it shares so much CPU commonality. Performance is impressive for a $169/65W processor. Ryzen 3 2200G, employing the same four-core, four-thread compute design as Core i3, is about 10 per cent slower than the i3-8100.
What we can say is that all chips provide solid performance for everyday tasks.