PiFast and HandBrake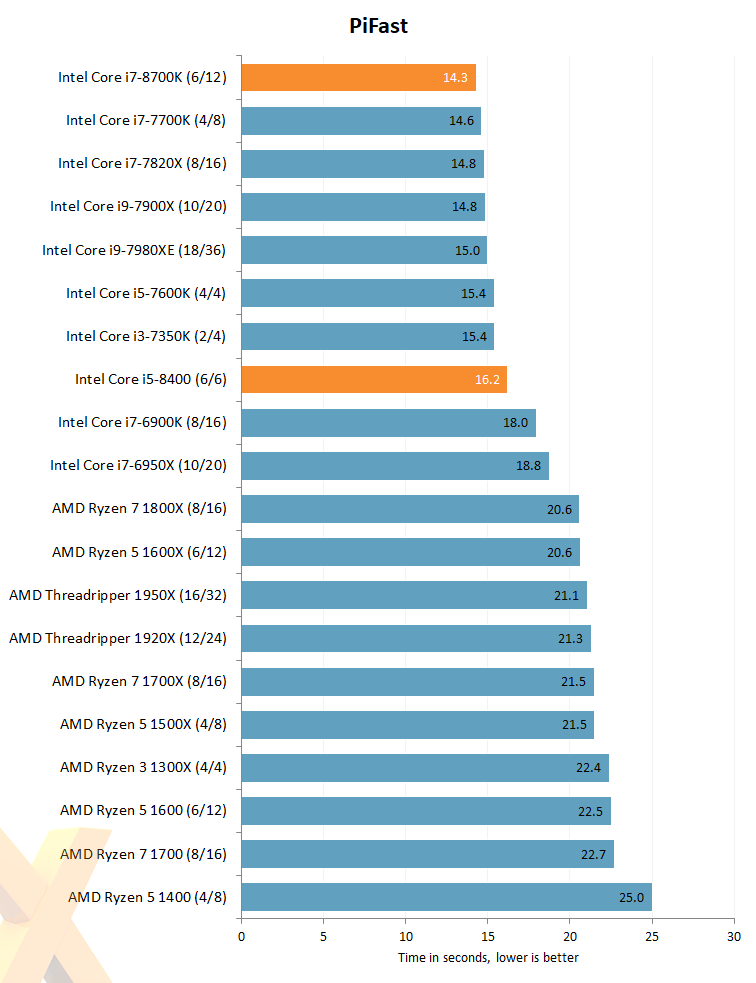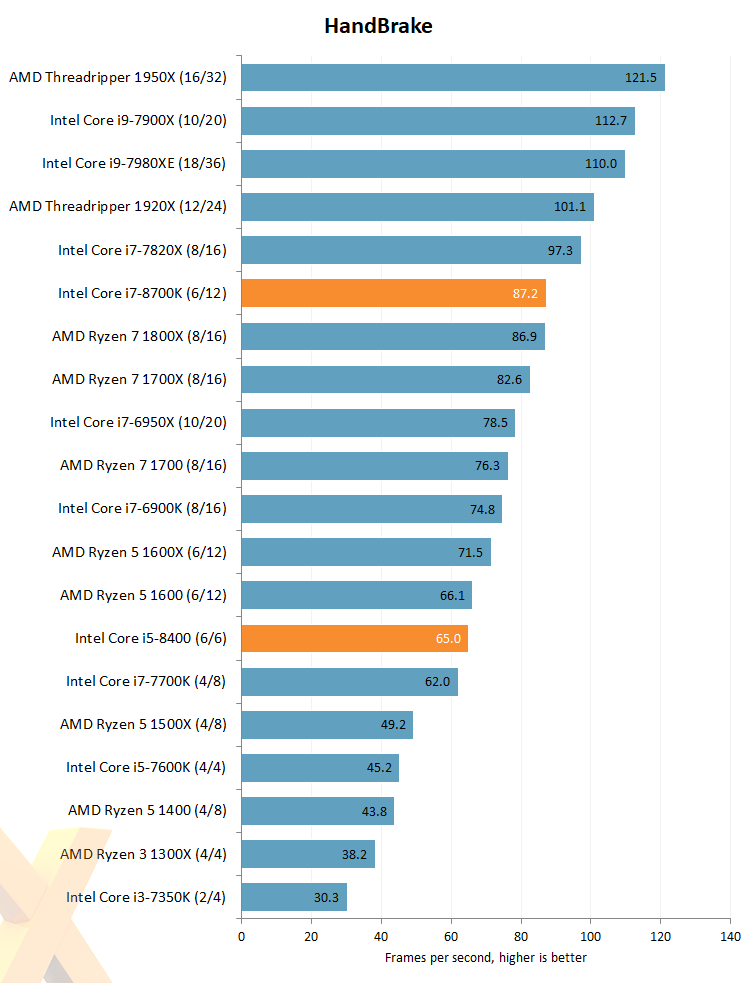 The Core i7-8700K has the highest Turbo Boost speed of any chip in our line-up, and such frequency prowess is reflected in a graph-leading time.
Meanwhile, the Core i5-8400's peak 4.0GHz speed still gives it a good time in the single-threaded PiFast test. Intel remains leagues ahead here.
Switching gears to multi-threaded goodness in the form of the video-encoding HandBrake test, the Core i7-8700K is 40 per cent faster than its direct predecessor and better than the price rival Ryzen 7 1700.
The Core i5-8400 is more than twice as fast as the price-comparable Core i3-7350K and easily beats out the rival Ryzen 5 1500X from AMD. A strong start from both chips.