Overclocking

Remember the days of easily achieving 5GHz when overclocking on air? Neither do we, really, but that magical number is within the remit of the sample Core i7-8700K.
Recipe: hit an all-core 5GHz in the BIOS, increase voltage from stock to 1.275V, and away you go. The all-core temperature averaged 76°C under sustained load.
However, we have since spoken to a number of UK-based system integrators and learned that the engineering-sample chips provided by Intel overclock to 5GHz far more easily than retail models, to the extent that an extra 0.1V is needed to ensure stability, raising heat and calling a guaranteed all-core 5GHz overclock into serious question. We'll undoubtedly learn more as systems come into the lab, but don't be surprised to see PCs arrive at speeds that don't rival what we show.
We've chosen to solely overclock the top-line chip due to its unlocked K-class status.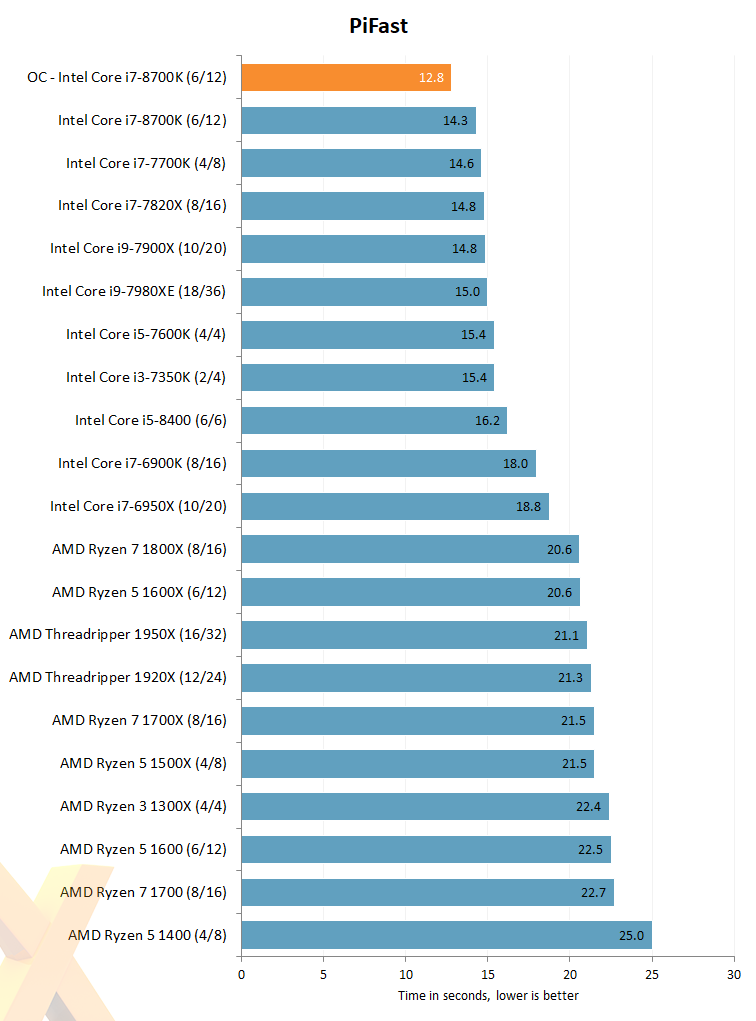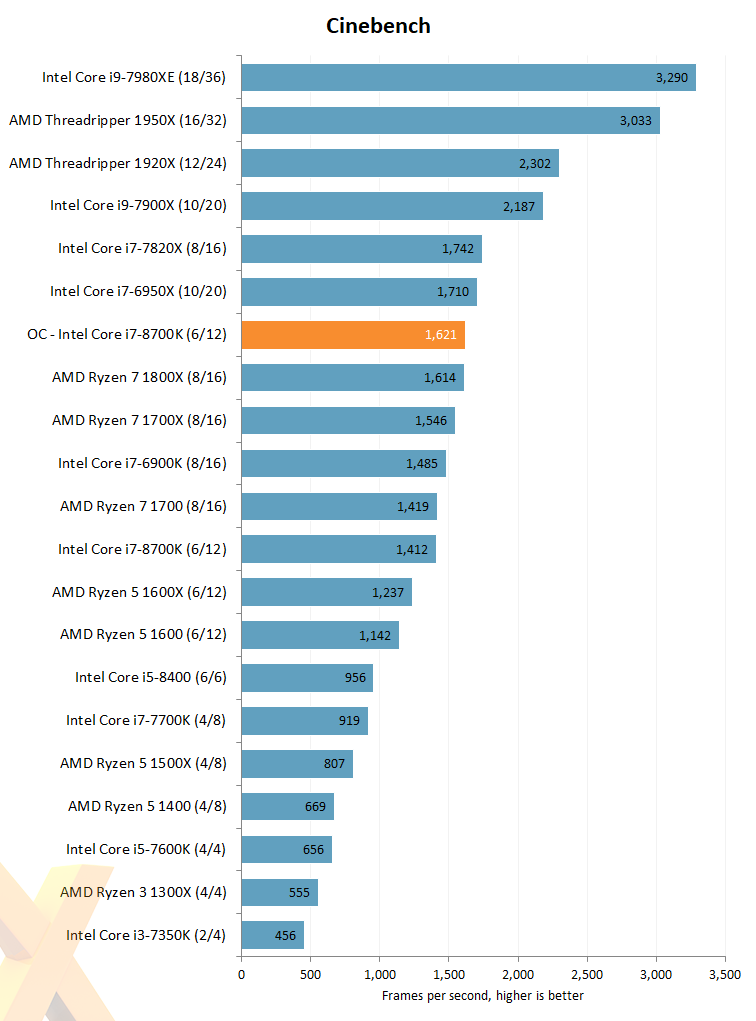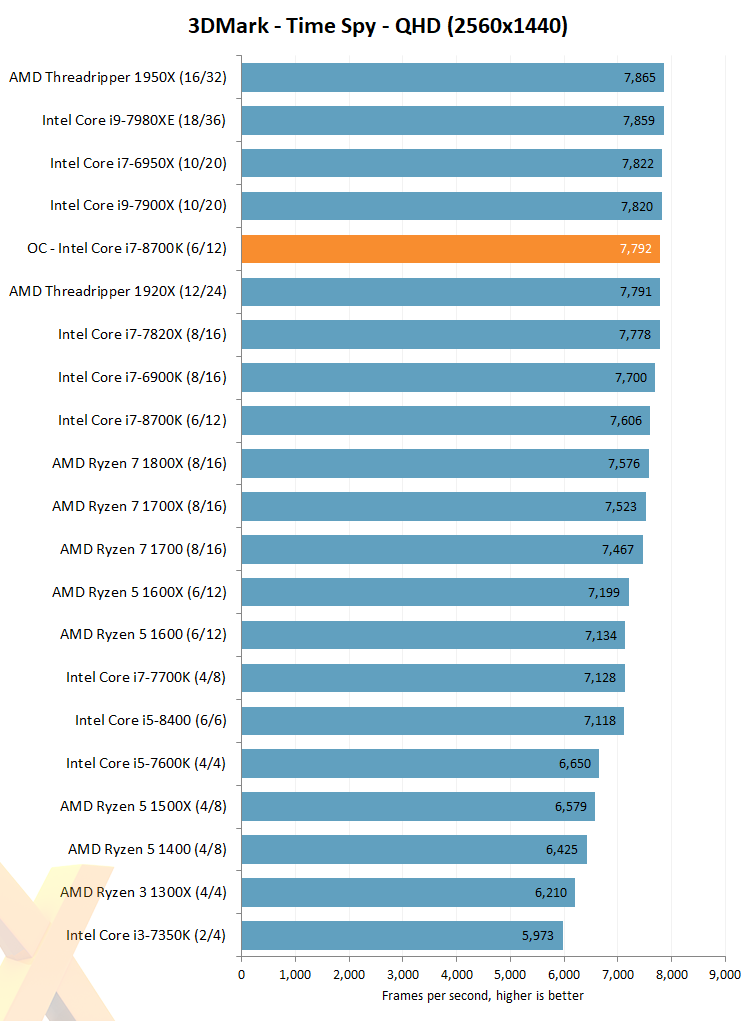 One can probably eke out an extra 15 per cent all-core performance with a dose of overclocking, though your overclocking mileage may well be less for retail chips.