Performance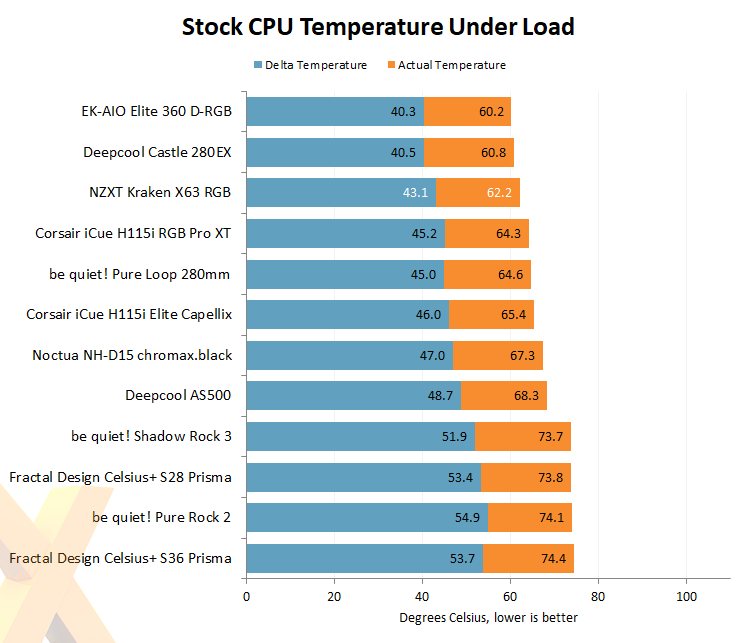 Our benchmarks begin with the 105W AMD Ryzen 3950X CPU running at stock speeds. We use the popular and open source Blender creation suite to render the taxing Victor scene and record the average CPU temperature from the last five minutes of 100 percent load.
NZXT's all-in-one package, with seventh-gen Asetek pump, proves itself to be a capable performer. A top-three result is an impressive start.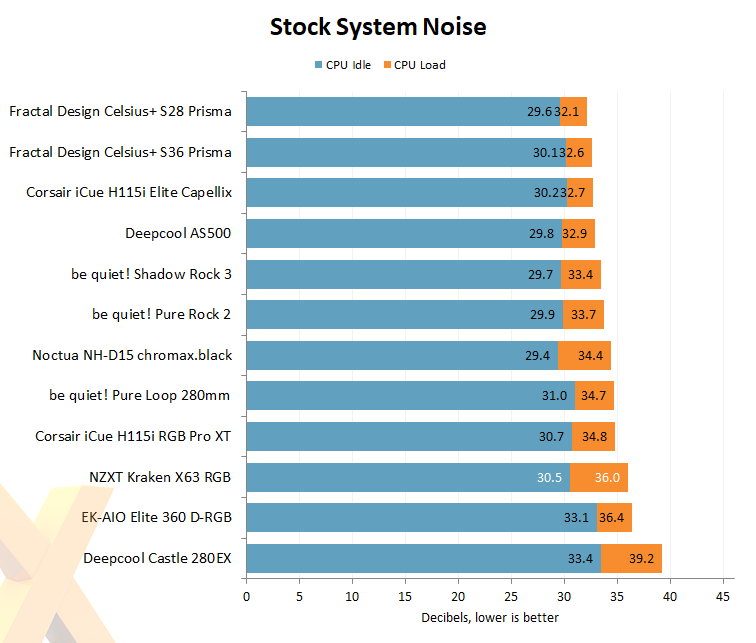 There is a caveat, however, in that the default silent profile isn't really geared to keep quiet under load, while the radiator fans are controlled by a motherboard header, as opposed to a dedicated, custom-tuned CAM profile. As a result, noise levels do climb more quickly than most competitors without further optimisation.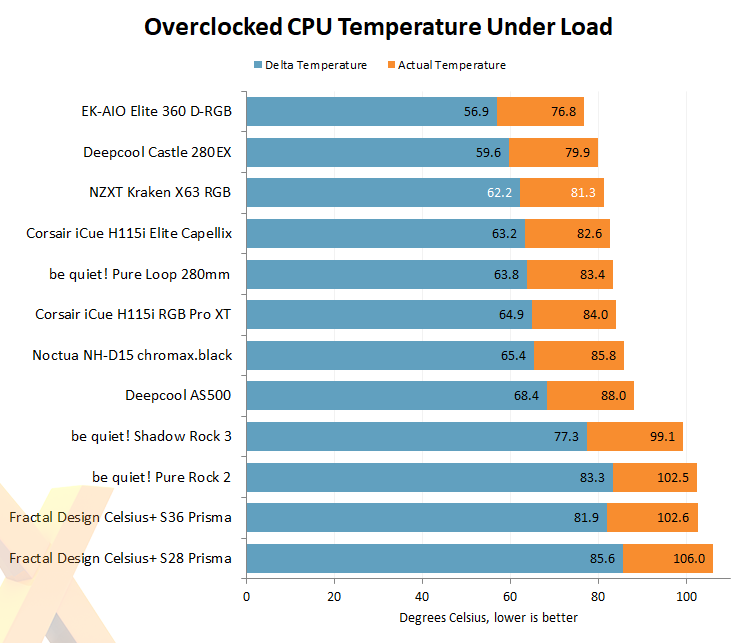 Upping the ante in a simple manner, we raise the multiplier to 43x on all cores, while increasing voltage to 1.3V. We know the chip can do it, and the bump in juice is enough to push the coolers closer to their limit.
There's no denying the X63 RGB's cooling potential. Even with our 16-core chip overclocked across the board, core temperature only just creeps above 80°C. Excellent numbers for a hassle-free 280mm all-in-one.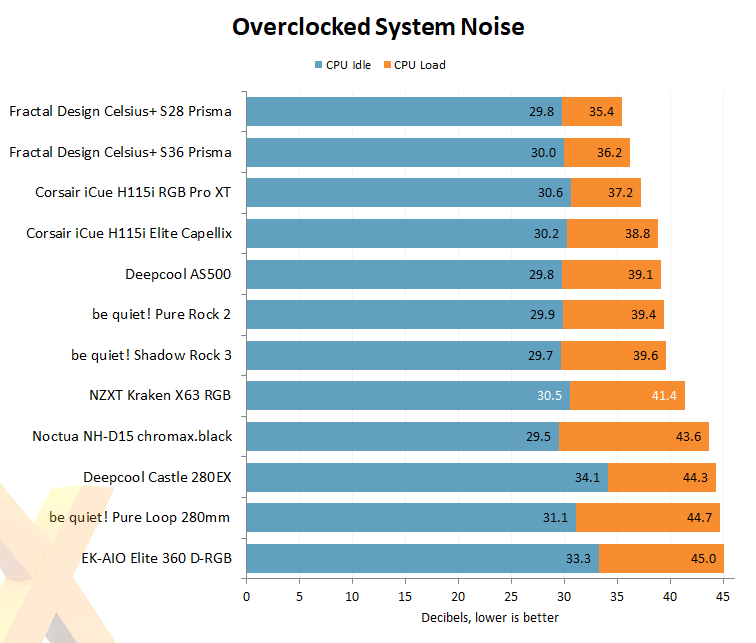 Appreciate the extra performance? NZXT delivers exactly that, albeit with a tad more commotion than some of its rivals.