Performance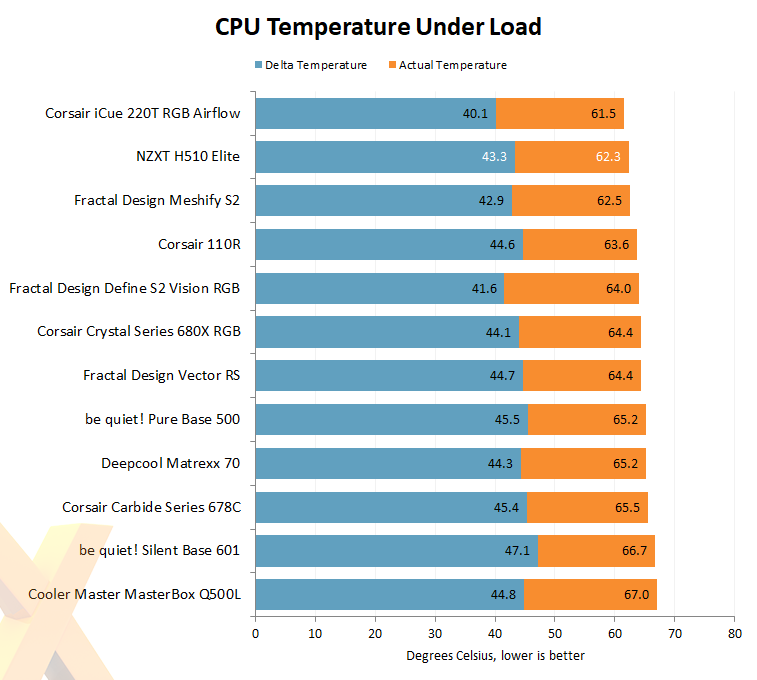 We were disappointed not to be able to install all our available fans in a push/pull configuration, and there's always a question mark over airflow behind a solid glass fascia, but no bother, the Ryzen 7 CPU is perfectly happy with the 240mm radiator positioned to the rear of NZXT's two provided 140mm Aer RGB 2 intakes.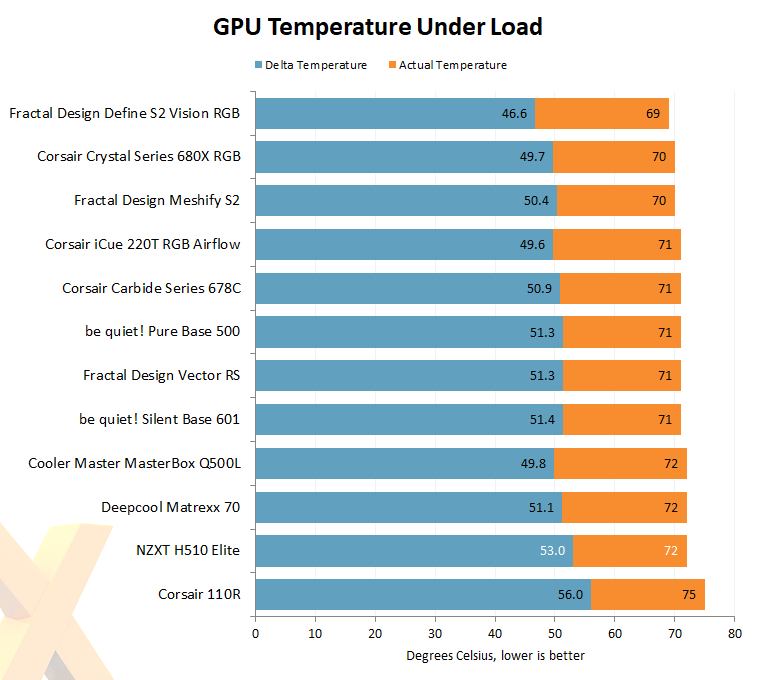 The caveat is that we tend to find our Radeon graphics card runs warmer when positioned behind a front radiator. Delta GPU temperature is higher than average, and our test hardware tends to prefer chassis that support a top 240/280 liquid cooler.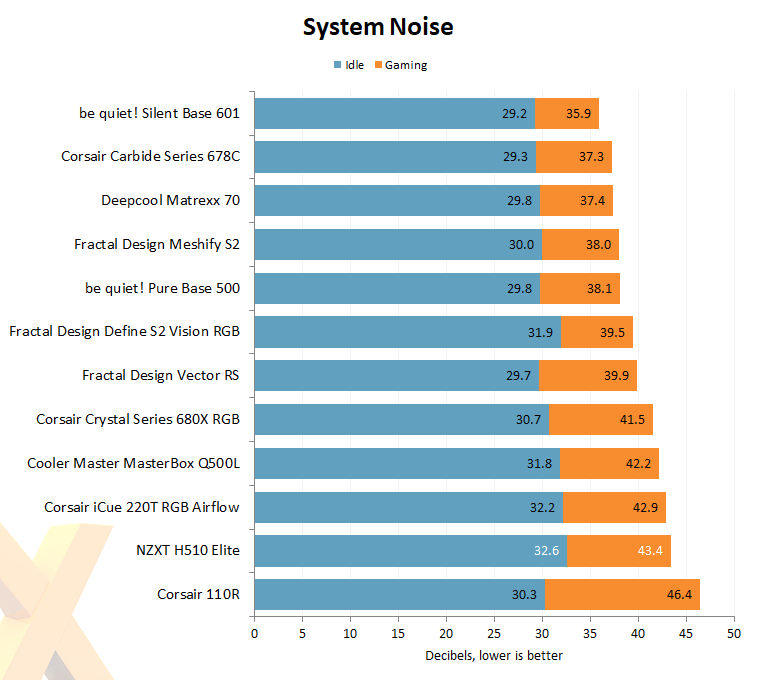 A warmer GPU inevitably leads to higher noise levels when gaming, as the graphics fans ramp-up speed in an effort to keep cool.