Performance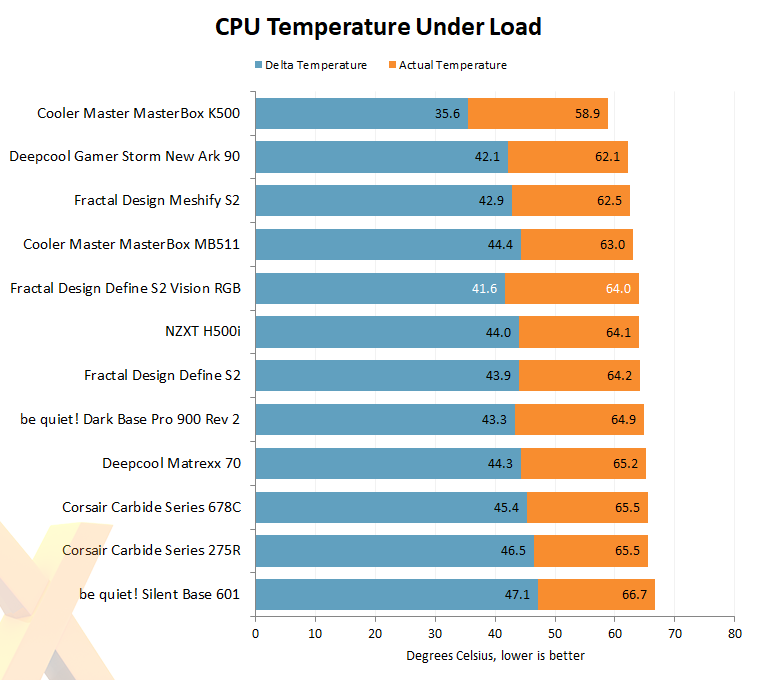 With our radiator installed into the roof of the chassis, beneath the ventilated top cover, cooling performance is excellent even on a warm day. Exactly what we'd expect from a case bundled with four 140mm fans as standard.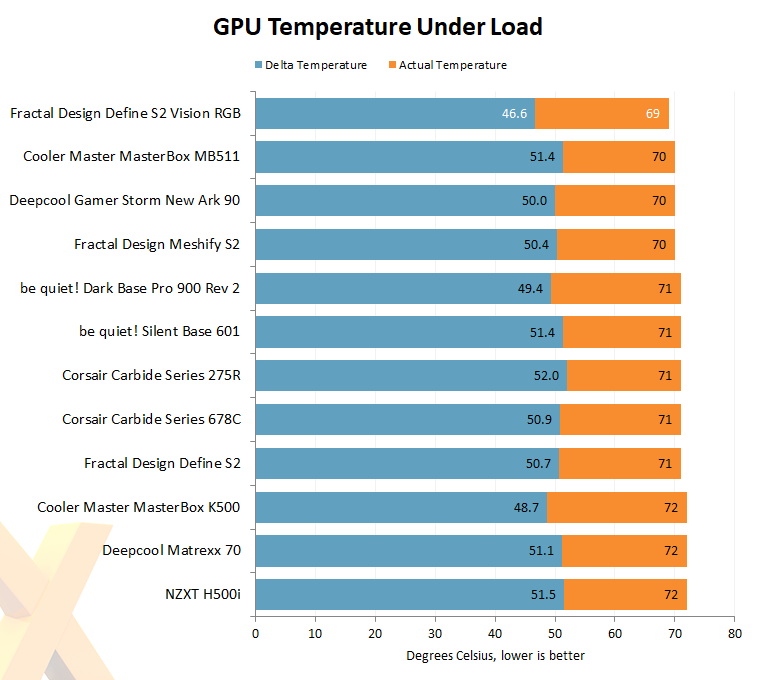 It is rare to see an enclosure prevent our Radeon RX 580 graphics card from reaching 70ºC while gaming, but the Vision RGB manages to do just that. Three dedicated front intakes with increased breathing room are a definite upgrade over the regular Define S2.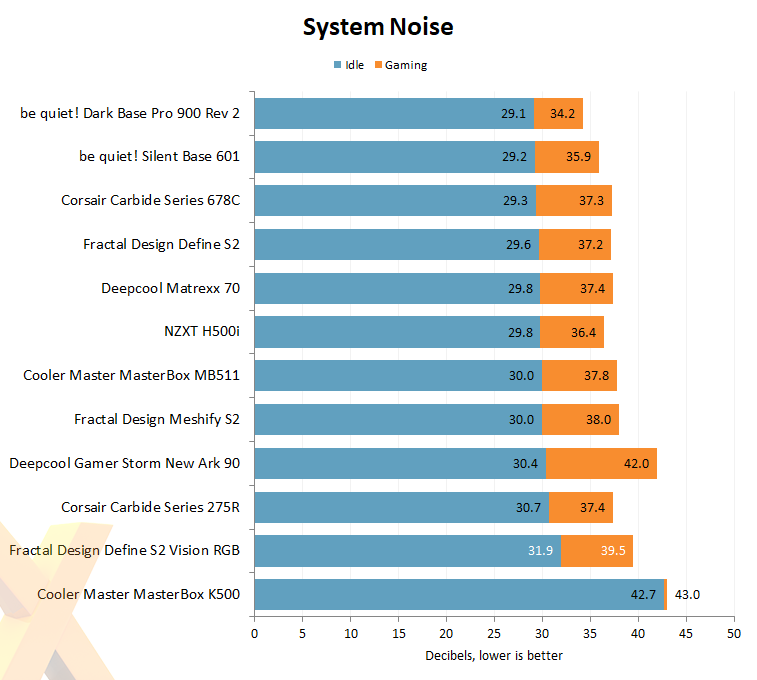 The caveat is that, to our ear, the Prisma ARGB fans seem a little more audible than the blowers typically bundled with Fractal enclosures. That initial impression is backed by our sound meter, which registers the Vision RGB as a tad more vocal than other mid-tower enclosures. It isn't loud by any stretch, but having glass in place of sound-dampened panels mean this is by no means the quietest PC case.