Performance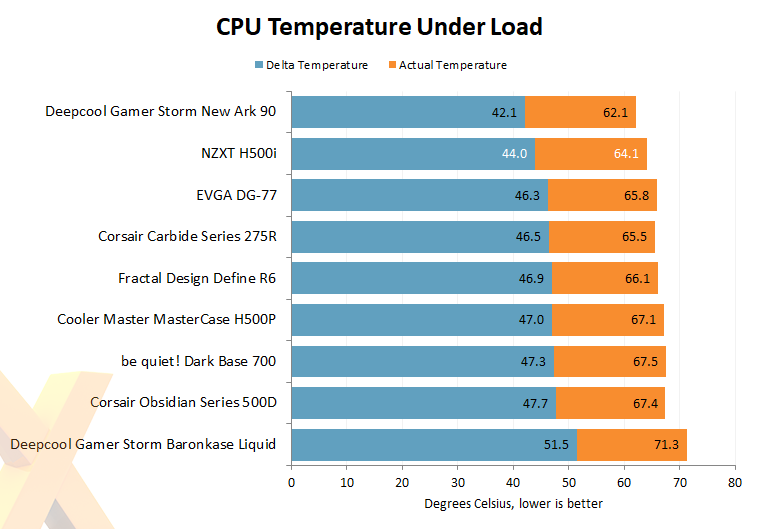 As it turns out, limited room for a 240mm radiator can be beneficial in our benchmarks. The NZXT H500i and EVGA DG-77 are the two cases that couldn't accommodate our liquid cooler in the roof, and having it moved to the front, with cool air being drawn in, is a useful configuration when it comes to CPU cooling.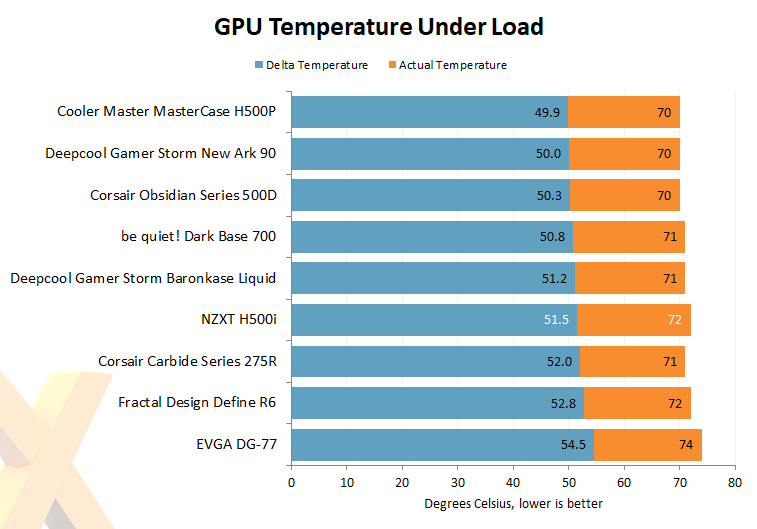 But with the air heating up as it moves over the radiator, GPU cooling performance is likely to take a small hit, hence the H500i struggling to keep our Radeon RX 580 below 72ºC when gaming.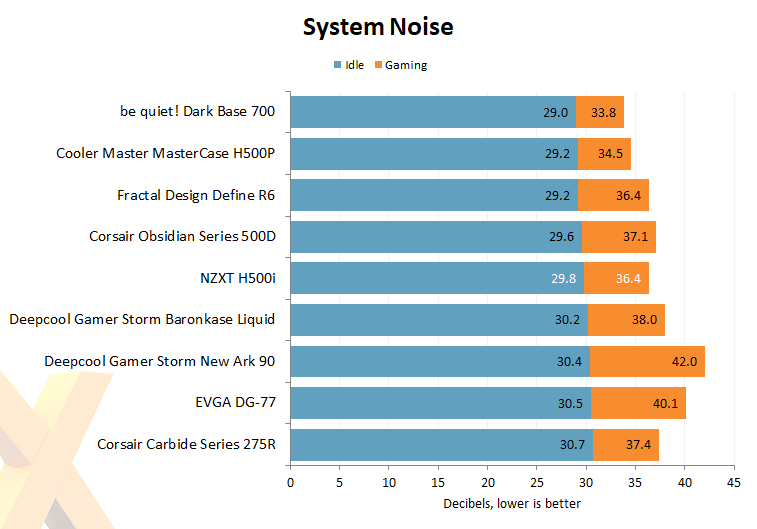 Cooling performance is but one part of the puzzle, and any modern enclosure worth its salt needs to find a balance between low temps and low noise. NZXT manages to do just that; the H500i is very quiet when idle, and though you can hear the hum of the graphics card when gaming, it is by no means off-putting.