Building with 500D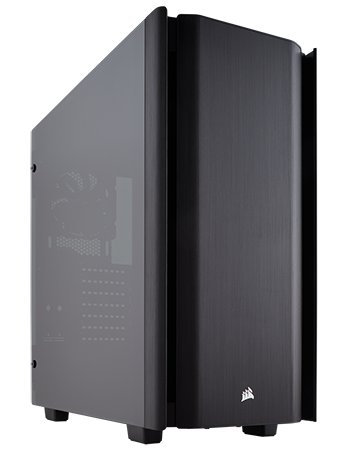 Storage is generous enough for a modern-day build, with Corsair providing a trio of 2.5in drive sleds and two 3.5in trays all fixed to the rear of the internal tray. Note that this area looks clean and less cluttered due to the lack of RGB - there are no extra cables or controllers to contend with, nor any pesky SATA power connectors. It's a tidy setup, and whereas the removable steel cable management cover struggled to cope with the cabling in the Crystal Series 570X, it fares better in the streamlined Obsidian Series 500D.
Our ATX test platform slots it nicely, with the motherboard sitting almost flush with the top of the PSU shroud. Having no gap between the two to pass cables would usually be a bugbear, but Corsair has added a rubber-grommeted hole to the PSU cover, making it easy to route the front panel connectors and so forth. Another added bonus is that the extra height in the roof of the case has allowed us to install our 240mm liquid cooler without obscuring the debug LED on the top edge of the motherboard.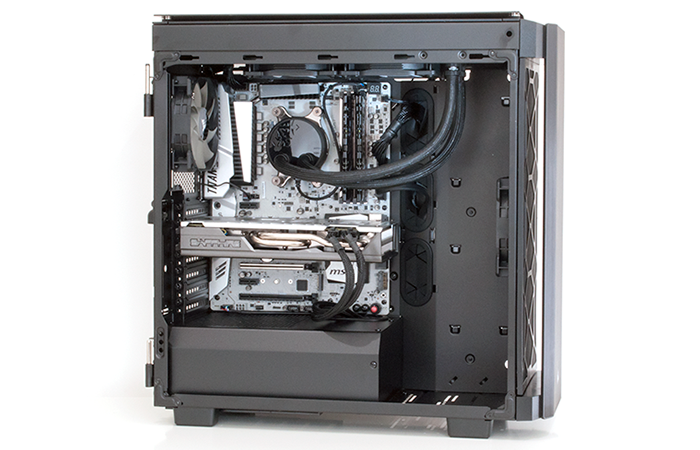 Most of the essentials are well taken care of, however we have identified a few niggles during the build process. Firstly, the tempered-glass panels float on the sides of the chassis, much like the Crystal Series 570X, meaning dust can enter and noise can exit with ease.
Secondly, though there are two dedicated expansion slots for vertical graphics card mounting, Corsair doesn't include a riser cable as part of the bundle. And thirdly, the dust filters are a little more awkward than anticipated. The half-length PSU filter pulls out the back with no trouble, however the top and front filters come out to the sides and don't have a notch to grip onto, making them fiddly to remove.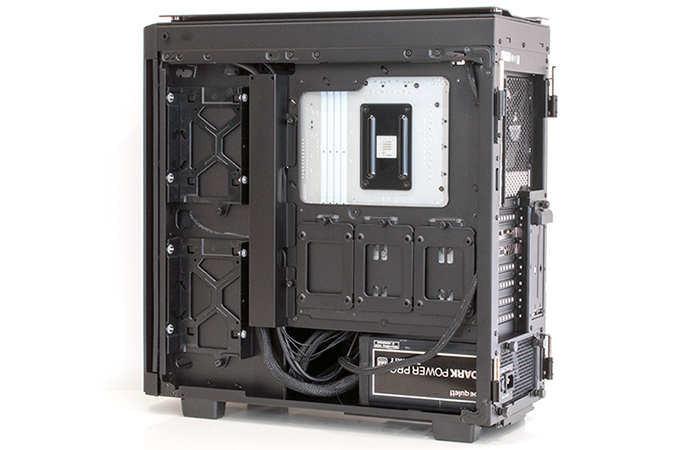 There's room for a CPU heatsink standing up to 170mm tall, while graphics cards can measure up to 370mm in length, and our test build went in with zero fuss. Corsair's cable management is effective at keeping everything tidy - we like the fact that there are Velcro tabs behind the steel cable column - and the finished rig looks very tidy. Granted, our build isn't as exotic as Corsair's promotional shot, but it's clear there's plenty of scope for lavish hardware.
Overall, we're quite pleased with Corsair's streamlined approach, but there's disappointment for those who want more extravagance in the form of the Obsidian Series 500D Special Edition. Said case had been doing the rounds at recent trade shows, complete with a curved glass front panel, multiple RGB fans and an integrated fan hub, but we're now told the more flamboyant alternative "has been put on long term delay." There will be only one 500D for the time being.