Nvidia GeForce Game Ready 372.90 WHQL drivers
Nvidia has released its Game Ready 372.90 WHQL drivers, optimised for the new Forza Horizon 3 racing game. This game is available today for buyers of the Ultimate Edition, otherwise it's a wait until 27th September before you can start those engines.
Looking through the 372.90 driver release notes, Forza 3 is the only newly optimised game this time around. However those running SLI configurations might be happy to learn that ARK now has an SLI profile available.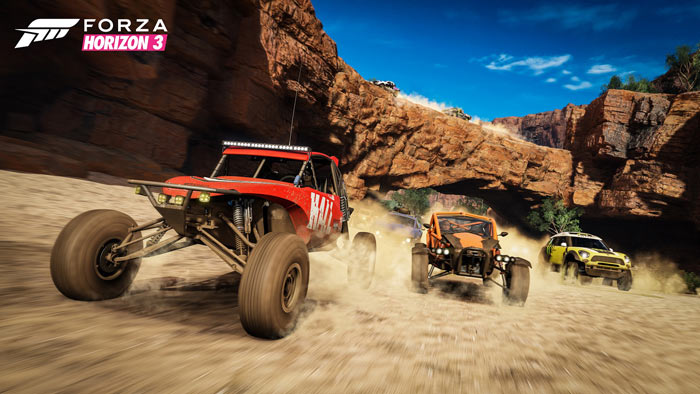 As usual, there are a number of fixed issues. Several games, including Mirror's Edge Catalyst, Rise of the Tomb Raider, Start Wars the Old Republic and World of Warcraft, have had wrinkles ironed out in Windows 10. Both Windows 10 and older Windows OS versions get Ansel enabled by default in supported games, plus fixes for High DPC (Deferred Procedure Call) latency with the GTX 1080.
You can grab the latest GeForce driver here and have a thorough flick through the release notes via the subsequent PDF link.
AMD Radeon Software Crimson Edition 16.9.2
AMD's latest Radeon drivers add optimisations for just one more new game: Forza 3. As above, you get a new multi-GPU profile with this latest driver, in AMD's case it's a DX11 CrossFire profile for Dreadnought.
The new driver brings a good collection of fixed issues with several wrinkles ironed out for RX400 series owners, DirectX 12 users, fixes for a couple of Deus Ex: Mankind Divided issues, and more. I count nine known issues that AMD is working on for upcoming driver updates, three of which involve flickering in parts of the Overwatch, Paragon and Dreadnought games.
You can read through the entire set of release notes and download AMD's Radeon Software Crimson Edition 16.9.2 here.