Google has announced that it is bringing the Google Play app store to newer Chromebook models. For timescales Google is rather loose, only saying that Google Play will start rolling out in the developer channel for a select few Chromebook models, with the rest of us asked to wait for more details "over the next few months". A Chromebook help page reveals that three Chromebook models will get Google Play in mid-June 2016 while others have to wait until later in 2016.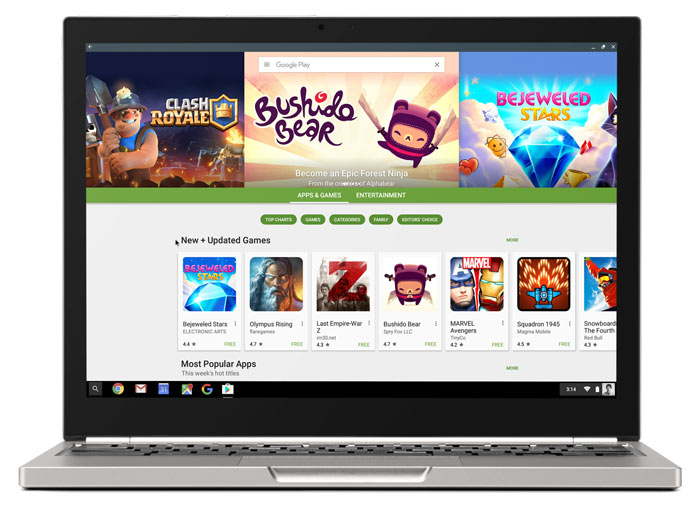 Chromebooks are apparently tirelessly growing in popularity. Google says that in IDC's Worldwide Quarterly PC Tracker, May 2016, Chromebooks overtook Macs as the second most popular computer system in the US. If you want to see the typical quality of new Chromebook releases you can take a read through the HEXUS review of the sub-£200 CTL J4+ Chromebook, published on Monday.
Google wants to please customers by expanding the capabilities of Chromebooks and the idea of people being able to do even more with these devices spurred it to make the Google Play app store compatible. From the sound of it the compatibility is comprehensive and the store will function just as it does on a native Android device. We are told to look forward to the likes of Skype, Minecraft and Clash of Clans on Chromebooks. Furthermore, and importantly, Google says that "the same apps that run on phones and tablets can now run on Chromebooks without compromising their speed, simplicity or security".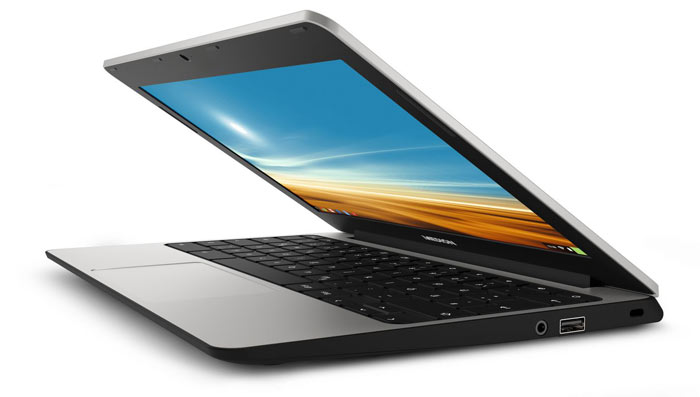 If you refer back to the headline of this story you will notice that Google will be pushing the Play Store only to newer Chromebooks. Liliputing checked though the supported hardware list and noted that the devices which will support the Play Store are mainly those that were launched in 2014 or later. It seems Google doesn't consider a device's capabilities, rather its age, in deciding upon OS feature support. To be fair, it has even excluded its own original Chromebook Pixel 2013 model, which includes a touch screen display (useful for Android), from the support list.