WhatsApp has been launched as a native application for Windows and Mac users. Previously computer users could access WhatsApp only via a browser window or their smartphones. The Facebook owned company says that the desktop app offers compelling features such as native desktop notifications, better keyboard shortcuts, and more.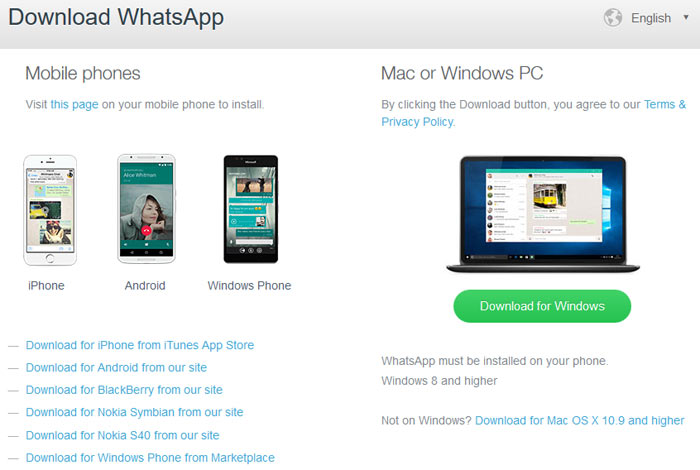 If you already have WhatsApp on your phone – and this is a likely reason you would want to have it on your PC/Mac – you can simply visit https://www.whatsapp.com/download from your desktop browser to grab the applicable software. Then, when you log-in, you will be able to enjoy the desktop app as an extension of your phone. You will find that the app mirrors conversations and messages from your mobile device so you won't miss any important messages, and you won't have to log out of one device to use the other (that way LINE 'works').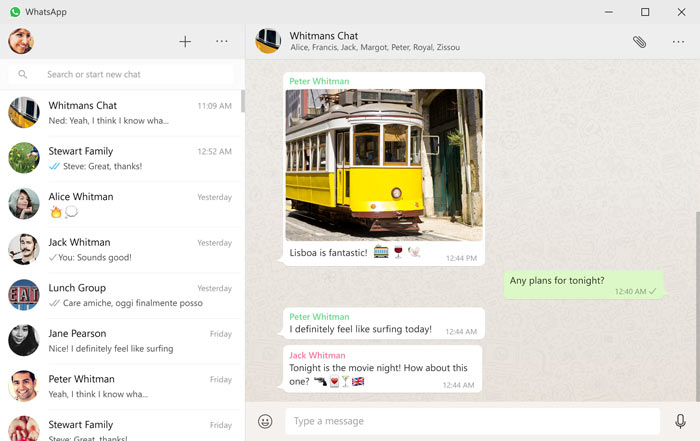 The WhatsApp desktop application offers a simple and intuitive UI, as shown above, split into panes for contacts and message history. Emojis, file attachments and voice dictation are all supported. To use the app on Windows you need Windows version 8.0 or newer. Mac users need to be on Mac OS 10.9 or newer.