Futuremark has pushed out a major update to its popular graphics-focussed synthetic benchmarking software suite, 3DMark. A new interface and modular framework arrives on all editions of the software. Furthermore Advanced and Professional Edition users get to test run the VRMark preview benchmarks - Oculus Rift and HTC Vive recommended but not required.
3DMark 2016 interface
Futuremark has majorly changed the UI and the way that 3DMark works as a software package. With an eye on efficiency the new UI home screen shows the recommended benchmark for your system, based upon your PC hardware configuration. You can still find all the other tests on the benchmarks screen.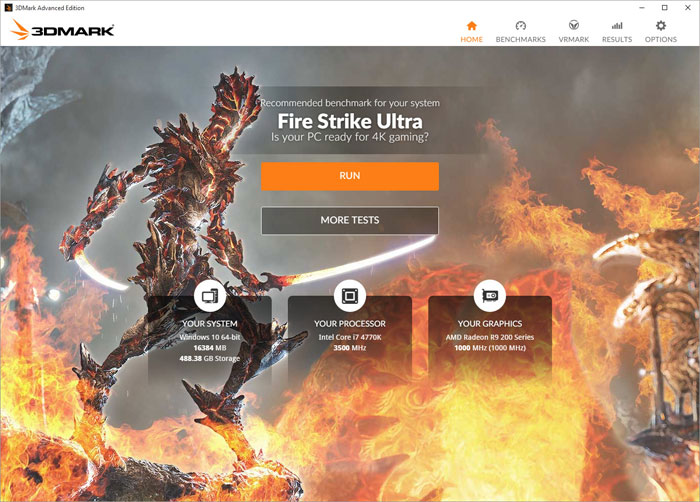 The internal framework of the app has been rebuilt to allow users to install and update individual benchmark tests independently. Thus your initial download is much smaller (faster) than before, as should be subsequent updates, via Steam, especially if you only install the tests that you need. The standalone 3DMark Advanced Edition also offers this modular updating feature.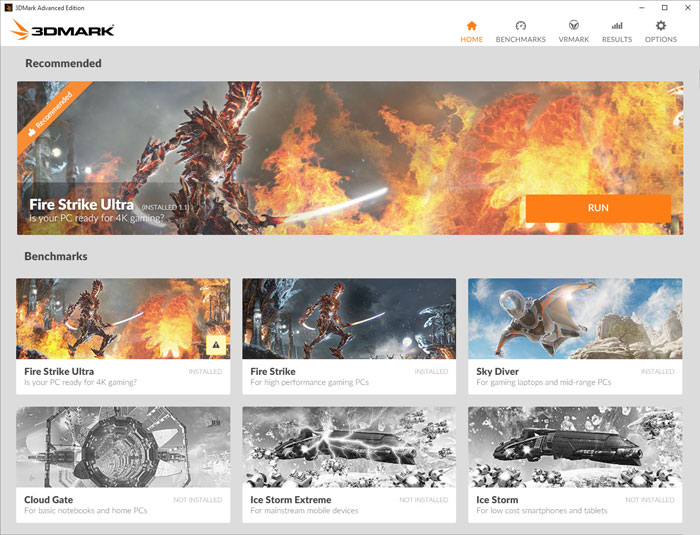 Other 3DMark new features include Russian localization, unlocked Ice Storm Unlimited and Ice Storm Extreme in the Basic Edition, and improved hardware detection.
VRMark preview
3DMark Advanced and Professional Edition users will be able to run through and test a new VR experience which is being formulated to test systems with an eye to working with Oculus Rift and HTC Vive VR HMDs.
This is an 'interactive preview' where users can freely explore two test scenes made by Futuremark. "Scene 1 is designed for the Oculus Rift minimum spec. Scene 2 requires more powerful hardware," explains Futuremark. The bad news is that this preview won't provide you with a benchmark score – that's not implemented yet.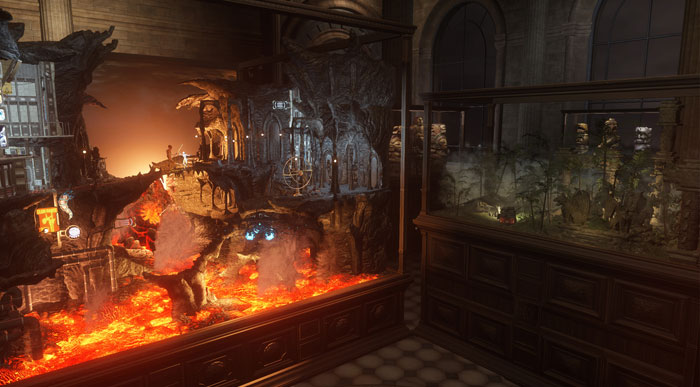 Image of a scene in VRMark
This new 3DMark software suite doesn't yet offer the supposedly imminent Time Spy test for DirectX 12 benchmarking.