Mozilla has just launched Firefox version 42.0. Key new features in this latest release of the popular web browser include a new Private Browsing with Tracking Protection feature, unified security controls in the Control Centre, Web RTC improvements, Login manager improvements and a handy indicator/mute function for 'noisy' browser tabs.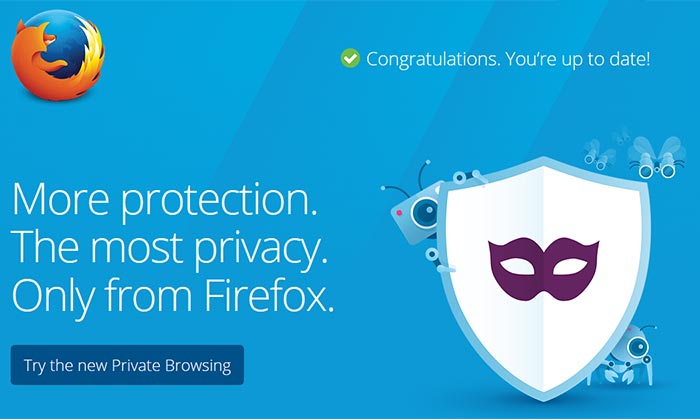 Much of the focus on of the Firefox 42 is upon 'a More Private Browsing Experience'. Nick Nguyen, the Vice President of Firefox Product, penned a blog post which concentrates on the user benefits of Tracking Protection within the Firefox Private Browsing functionality. Nguyen says that it brings industry leading control over the data that third parties receive from you online.
The Firefox Private Browsing feature started by offering users local control over privacy. When choosing this mode a private window popped up for browsing and didn't keep your browser history and cookies on your machine when the window closed. However some users might worry more about the possibility of their browsing habits being scrutinised by third parties, via online tracking.
In summary, Private Browsing with Tracking Protection in Firefox actively blocks content like ads, analytics trackers and social share buttons that may record your behaviour, without your knowledge, across sites. This functionality is now built into Firefox on Windows, Mac, Android and Linux.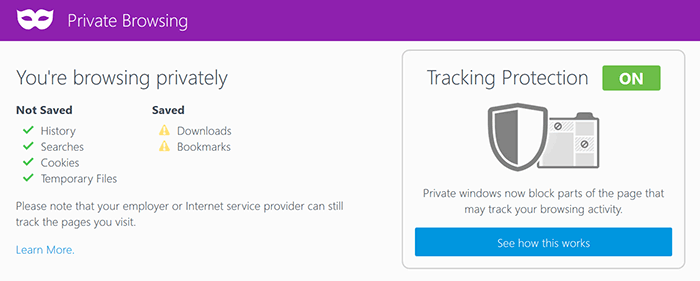 A new Control Centre in Firefox puts all the control for such security and privacy concerns into one place. Some pages might appear broken when various elements are blocked, so you can easily and quickly toggle things on and off via the Control Centre.
You can read through the full Firefox 42.0 desktop release notes here. In Windows you can check your Mozilla Firefox 'About' dialogue box to nudge your earlier version of the browser to be updated. Alternatively directly download the latest version of Firefox for Windows, Linux 32/64-bit and Mac OS X here. The Android version of Firefox is available via Google Play.