Firefox 40 has been released by Mozilla. The developers say that the newly updated browser brings "all the features you love about Firefox to Windows 10, along with a fresh new look". It also helps those affected by the Windows 10 update changing their default settings to preserve an earlier Search Engine choice. Furthermore, for added security with Firefox 40, Mozilla has introduced an Add-On certification program and expanded malware protection.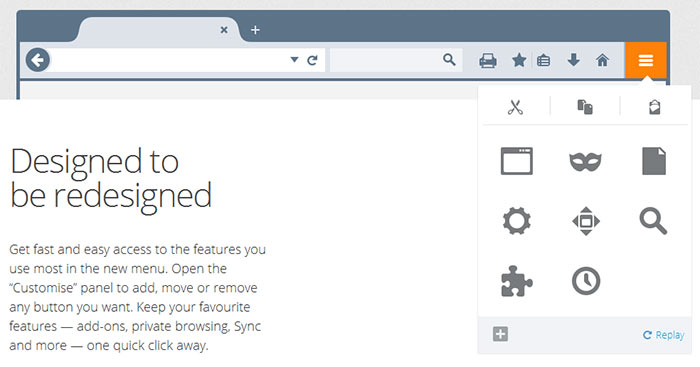 Design
Firefox 40 officially supports Windows 10 and has a fresh new look, according to a Mozilla blog post. We are told that the interface has been tweaked to streamline navigation. There are bigger and bolder design elements, yet the UI designers have managed to make the web viewing area larger. (However, I've downloaded it a few minutes ago and if not told it was redesigned wouldn't have noticed anything).
Choice
With the recent launch of Windows 10, and its express settings directing people to browse using Microsoft Edge and Search using Bing, Mozilla is seeking to capture some wayward users back. Mozilla has published support materials showing users how to restore Firefox as the default browser in Windows 10. In a similar initiative Mozilla can help you preserve a previous choice of search engine for when you use the search field on the Windows 10 taskbar to search the Web.
Security
There have been a couple of significant changes to make browsing with Firefox 40 safer and more secure. Firstly Mozilla has introduced Add-Ons signing. Mozilla verifies and 'signs' add-ons that follow a set of guidelines to ensure that users' information will not be stolen of manipulated. This certification isn't meant to be any kind of censorship, its only to target malware and browser hijacking. This whitelist system will reduce the work required to maintain the current blocklist (blacklist). Mozilla states that "In future releases of Firefox, any third-party add-on that has not been certified will be disabled by default."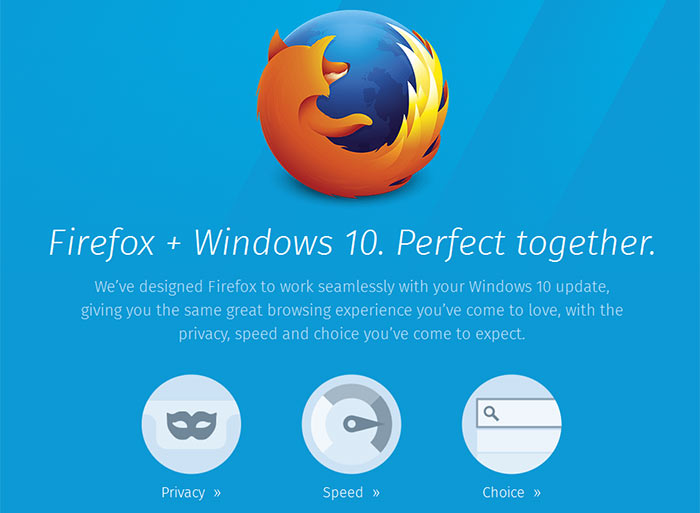 Another security improvement should be seen thanks to expanded malware protection while browsing and downloading files. Mozilla will query Google's Safe Browsing service and block a harmful download before it gets to your computer. Users can override the recommendation. This safe browsing service tie-in can be completely disabled for those who don't want any kind of data shared with Google.
For the full release notes for Firefox 40 you can check here. Downloads are available from here.