Google will address a major criticism of its Google Maps navigation functionality. At Google I/O yesterday it was announced that offline maps are coming later this year and users will be able to save maps and all sorts of other useful navigation and location based information. This should be very useful when you happen to be in a cellular no-data zone or Wi-Fi not-spot.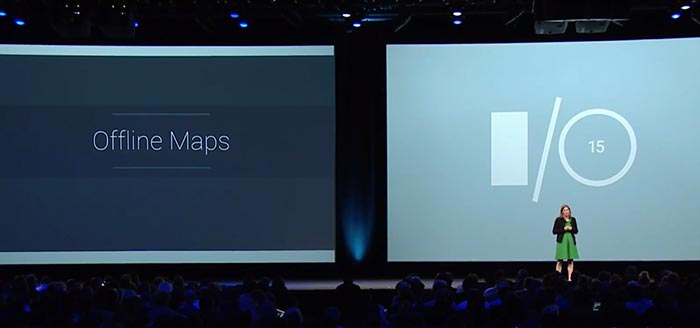 I've enjoyed using Google Maps for navigation recently on a smartphone but sometimes on my travels I have set off from a place where there is no data/signal so had to start driving off in a guesstimated direction until pulling over somewhere with 3G or better data to select a destination. (I'm on O2). On my old Nokia Windows Phone there is no such problem and there is indeed a version of HERE maps for Android. But now Google must have seen the error of its ways as it is going to provide users useful navigation facilities while offline.
Previously Google added the ability to download a map for offline use with Google Maps. However it wasn't very useful. That facility is limited to a 50Km square area, and "even if you save an offline map, certain features won't work if you don't have an Internet connection, such as searching, navigation and map layers" explains the Google mobile maps support page.
Going forward Google will implement the following features in its offline maps mode:
Voice turn-by-turn directions
Search bar auto-complete
Displaying the hours of business and reviews for locations such as shops, museums and restaurants
The offline maps mode follows Google's implementation of an offline mode for YouTube viewers. YouTube fans in India, Indonesia, the Philippines and Vietnam can download and keep videos for up to 48 hours to peruse at their leisure. Hopefully the offline Google Maps modes will be less limited in geographic/time terms.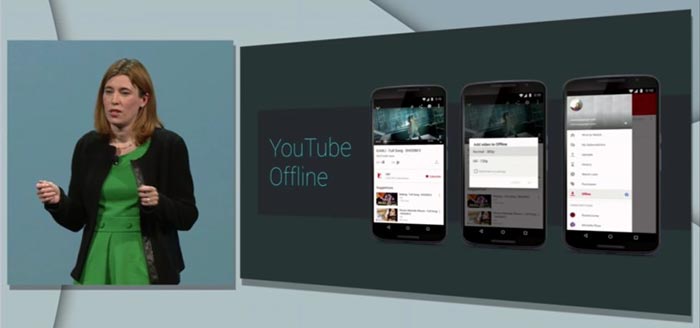 Finally, one more mobile app offline mode was touted at Google I/O. Google is optimising data usage in its Chrome mobile web browser to save up to 80 per cent of data consumption. It has also been working on saving web pages for offline perusal in this mobile browser.