Forums are great places for internet users to discuss the topics of the day or for many other types of discussions and exchanges of information. The quality of a site forum and knowledge exchanged within can help bring it high esteem. However forums can easily deteriorate from being informative and pleasant places to visit - to become the hosts of poisoned, personally insulting, conflict ridden, completely off topic rants - thanks to internet trolls.
Trolls can ruin an online community and even stop people sharing important and informative content: some high profile tolling cases have concerned Twitter and YouTube comments. So what can be done except for using hundreds of man-hours to weed trolls out from this and that forum? Scientists at Stanford and Cornel have thought about this problem and developed an algorithm to detect and quash online trolls, reports Quartz magazine.
The scientists analysed 18 months worth of Disqus discussion threads from top ranking websites like CNN, Breitbart, and IGN. Overall 40 million comments from around 1.7 million users with 100 million up or down votes were scrutinized. An important additional set of data gave the scientists the subgroup of these Disqus users who were banned due to trolling behaviour.
A key observation provided a litmus test for trolls; "We find that such users tend to concentrate their efforts in a small number of threads, are more likely to post irrelevantly, and are more successful at garnering responses from other users." Trolls also become increasingly less tolerated by the rest of the community (shown in Disqus down-votes). They become even 'bigger' trolls when the rest of the community reacts to them harshly.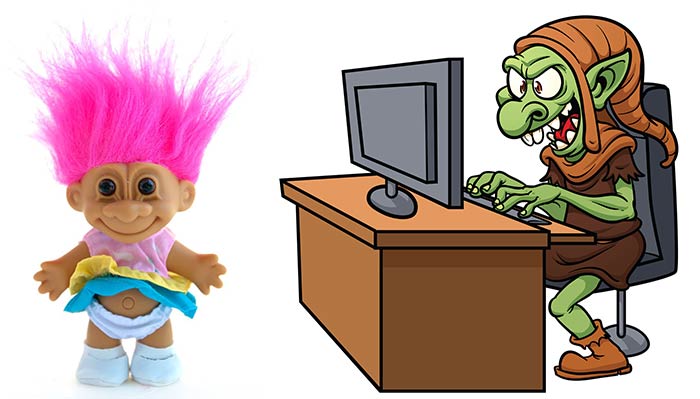 20 per cent false positive troll detection
The Google supported research teams have come up with an algorithm to identify if a forum user will be banned for trolling with an accuracy of 79 per cent. Only the first five posts of a user are required for this troll test. The test accuracy is increased slightly, to 80 per cent, if the algorithm uses data showing if any forum posts of the suspected troll were moderated by or deleted by a forum admin.
Is 80 per cent accuracy in troll detection rate good enough if you run a website or forum? The researchers say that the algorithm can be used to "identify antisocial users early on," which could be practical and useful for community maintainers.