The Google Chrome Team has released Chrome 42 to the stable channel for Windows, Mac and Linux. The most interesting thing about this browser update is that it enables support for native push notifications. This allows sites to send you notifications even if you have closed the associated browser window. The update also brings along 45 security fixes.

If you want to keep your Chrome browser current it will probably silently update the next time you run it, if it hasn't done so already. Alternatively you can download it directly from the Chrome homepage.
Two new APIs, called Push API and Notifications API, facilitate the headlining new push notification features. Thanks to these APIs users can still get notifications from pages even if the associated page tab has been closed or been navigated away from. To some this will set alarm bells ringing as the functionality could easily cross the line from useful to obtrusive. However Google requires web page developers to get user consent to use the Push API.
If you do grant permission for a site to send you push notifications developers can use the Google Cloud Messaging service to send you pertinent updates. For instance you might be watching something on eBay but have navigated away from the page. With the new APIs in play you can get a pop-up message reminding you that you have a limited time remaining to bid or someone has outbid you, for example.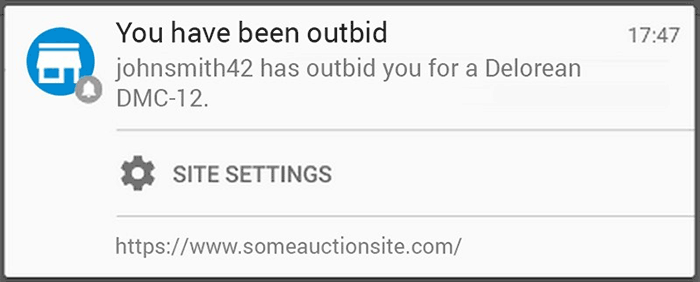 Another big change to Chrome 42 is Google removal of Netscape Plugin Application Programming Interface (NPAPI) plugins from the browser. This has been done in the hope of improving browser security, stability and speed. Since Chrome 40 the NPAPI plugins have been 'click to enable' on a per-site basis, now that option has been removed. Advanced users can still enable such plugins using the 'enable-npapi' flag, though this workaround option will be removed from September onwards.
As mentioned in the intro Google has also implemented 45 security fixes with many of the bugs being detected by developers using AddressSanitizer or MemorySanitizer.
If you use the Chrome browser why not let us know how you are getting along with the updated features and bug fixes?