Google has launched a new beta of its App Runtime for Chrome (ARC). The update, plus a new ARC Welder app, means that it is now possible for users of PC, Mac, Linux or ChromeOS devices to run their favourite Android apps in the Chrome browser (Version 41+).
The first version of ARC, released last September, was designed only for use in ChromeOS but developers found that it could easily be 'hacked' to support any Chrome browser packing machine. This feature seems to have been embraced by Google in the new version. Also its capabilities have been expanded with support of some key Google Play services to make many apps not only executable but possibly useful.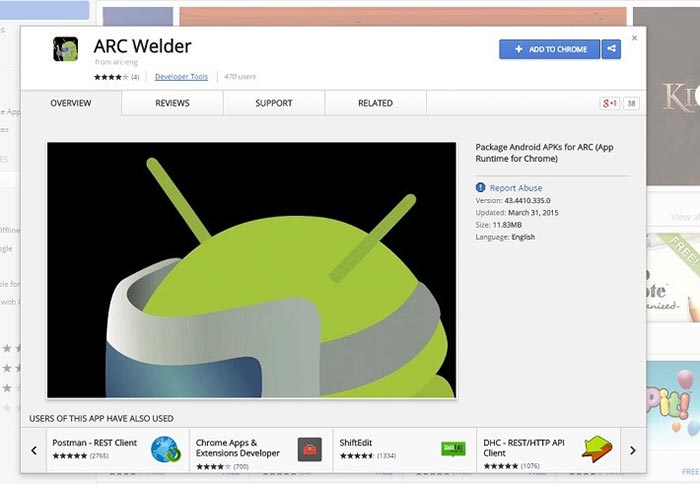 To run a particular Android app on your computer you need the following:
Your app APK(s) of choice.
PC, Mac, Linux, or Chromebook on Chrome Version 41+.
The ARC Welder app.
First get the APK you want from Google Play, or perhaps you already have it in an archive. Install ARC Welder in your version of Chrome. Now you will be able to run ARC Welder and the first thing you have to is 'add APK'. Then check some options such as screen size and orientation before selecting 'Test your app'. This simply lets you run/text one Android app at a time – however it is possible to get multiple apps up and running with a bit of zip file jiggery pokery.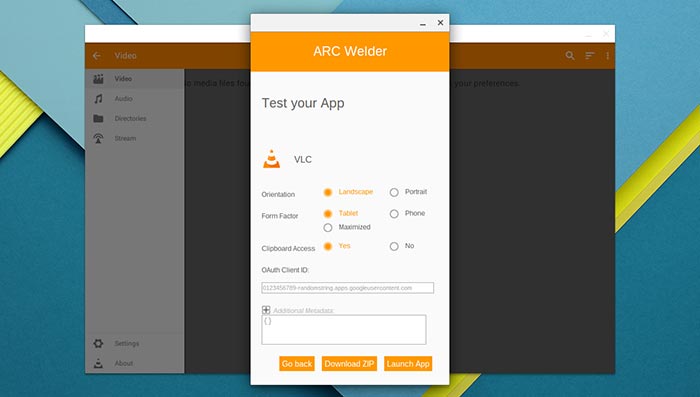 As you might expect from a beta program, without current full support of all Google Play Services, some apps don't work but reports say that many do run really well. If you have a touchscreen PC or Chromebook the Android apps might feel more at home. In the future we can only see the capabilities of the App Runtime for Chrome and more API support making Android apps work even more slickly on hardware like PCs and Macs.