Unity Technologies has announced Unity 5, during its Developer Day GDC 2014 event. The new multi-platform game engine and development toolset is said to bring "a wealth of new capabilities and features enabling all developers, from the smallest indie teams to the largest studios, to create amazing games and interactive experiences, and painlessly deploy them to almost any platform".
Highlights of Unity's "massive update" include the application of the ARM-owned Geomerics Enlighten technology. Enlighten is an industry-leading real-time global illumination technology used in PC games titles such as Battlefield 4, Need for Speed Rivals and Eve Online. Its dynamic lighting has helped define the look of these 'top tier' games tiles.
Another key feature of the update is a new built-in physically-based shader system. This inclusion is designed to help workflow due to its inclusion of a wide variety of real-world materials under an array of lighting situations.
Real-time lightmap previews is another first for the platform. Thanks to leveraging Imagination's ground-breaking PowerVR Ray Tracing technology, "near instantaneous feedback" is given to developers in changes to scenes so artistic adjustments can be made in much less time.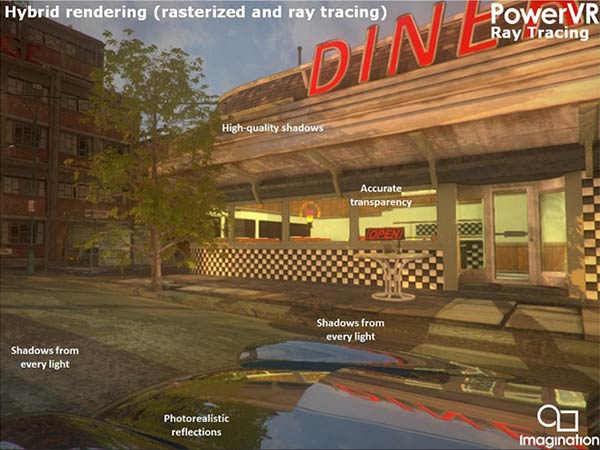 Turning to another sense - audio – Unity says that the "entire audio pipeline has been rewritten to be more efficient and flexible". A significant new feature that comes in the wake of this is a real-time mixing and mastering suite. This allows complex audio re-routing and effects. Mixer settings can be stored to apply as sound profiles between games scenes.
WebGL and asm.js is now supported in Unity as an early access add-on. This work, in collaboration with Mozilla, should help developers create modern games in modern browsers – plugin free. For instance Madfinger Games' Dead Trigger 2 running on WebGL will be on show at the GDC.
Unity Cloud is also part of the new package, made to help developers monetise their wares more effectively. It's a cross-platform promotion network which allows "developers to run full screen interstitial ads in their mobile games". Also it allows ad unit exchange with other developers.
As well as the major updates listed above Unity has introduced the following additions and improvements: Unity is now 64-bit, New multithreaded job scheduler, NVIDIA PhysX 3.3, Easier and incremental building of Asset Bundles, New 2D physics effectors, SpeedTree Integration, NavMesh improvements, Mecanim StateMachine Behaviours, Loading optimizations and many more…
Unity 5 is available for pre-order now and such buyers will receive Unity Pro 4 access while they wait. Meanehile Unity 4.6 is to be the last major update to 4.X and include an overhauled GUI system.