The end of 2013 marks two months since Windows 8.1 became available as Microsoft's latest version of its Windows operating system. The latest market share data from Net Applications has stated that Windows 8 and 8.1 have now passed the 10 per cent market share milestone, as they gained 0.85 per cent between them during December (from 9.30 per cent to 10.15 per cent).
With Windows 8 now holding a market share of 6.65 per cent, and Windows 8.1 holding a share of 3.50 per cent, it is evident that Windows 8 usage has gone down by 0.01 per cent whilst Windows 8.1 usage increased by 0.86 per cent.
However, it may surprise some observers to see an increase in market share for Windows 7, with a rise from 46.64 per cent in November to 49.26 per cent by the end of December, gaining a significant 2.62 per cent; that's much more growth than Windows 8 and Windows 8.1 combined.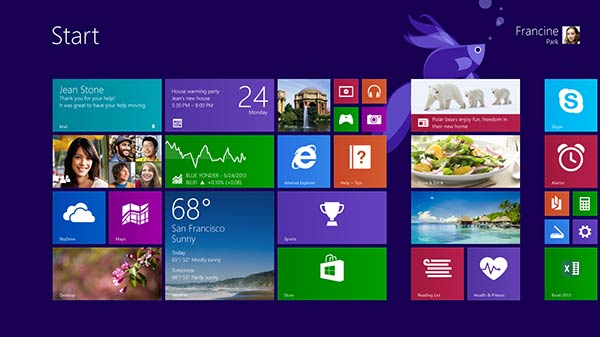 The biggest mover of all earlier Windows versions was Windows XP, as it dropped a whopping 3.38 per cent during the month, dropping below the 30 per cent mark as we reached the end of 2013. Nevertheless, Windows XP maintains its second place, where Windows 7 remains at the top spot in OS usage figures. HEXUS readers will be well aware that Windows XP will no longer receive updates as part of its extended support from Microsoft, from April this year.
Other statistics
Whilst Net Applications collects data by capturing 160 million unique visitor impressions each month as they monitor around 40, 000 websites for clients, it is not the only company to release such market share data. StatCounter is another popular service which released similar data (showing Windows 8.X at 7.78 per cent). Also according to WinBeta, Valve's Steam Hardware and Software Survey also producedfigures for the latest OS usage, as it collects data by its game client and measures hardware and software stats based on this on a monthly basis. Valve's latest figure is a 20.06 per cent combined total for Windows 8 and Windows 8.1 usage.