Futuremark has released 3DMark for Windows RT. The free app can be downloaded from the Windows Store right now. Futuremark's new app has been readied in preparation for the impending launch of the Surface 2, according to the Futuremark blog post accompanying this news. This cross-platform benchmark will offer "easy and fast" operation, allowing users to make clear and accurate comparisons between systems based upon Android, iOS and now Windows RT.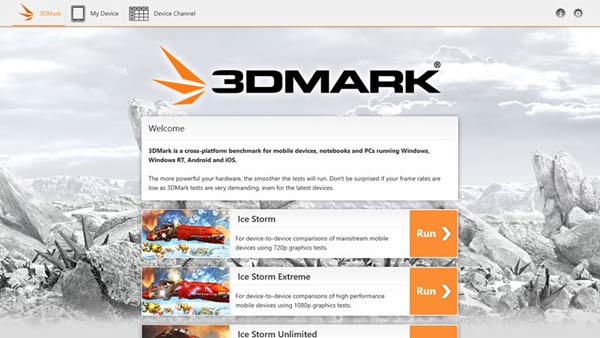 The benchmark will offer the same tests on Windows RT as it does on the rival mobile platforms of iOS and Android. There are three benchmark modules based upon a 3D gaming engine called "Ice Storm".
3DMark Ice Storm "is a DirectX 11 feature level 9 benchmark, (the modern equivalent of DirectX 9)," explains the Futuremark blog. This benchmark comprises of two 720p graphics tests and a physics test to stress the GPU and CPU components of your Windows RT system respectively. Ice Storm Extreme pushes the previous test up a level using a resolution of 1080p and high quality textures and effects.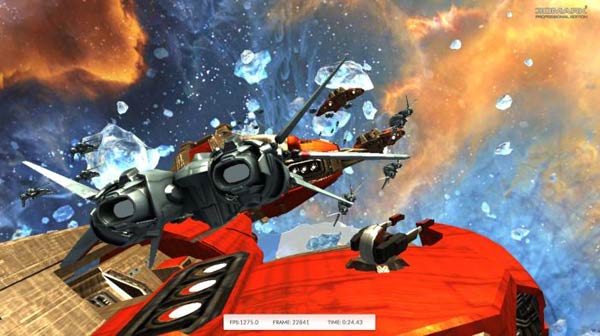 Ice Storm Unlimited, the third benchmark component, "is a different type of benchmark, one designed to test the raw performance of the underlying hardware," says Futuremark. In this benchmark there are a lot of user selectable switches which can help you drill down to analyse your system performance to focus on a particular area.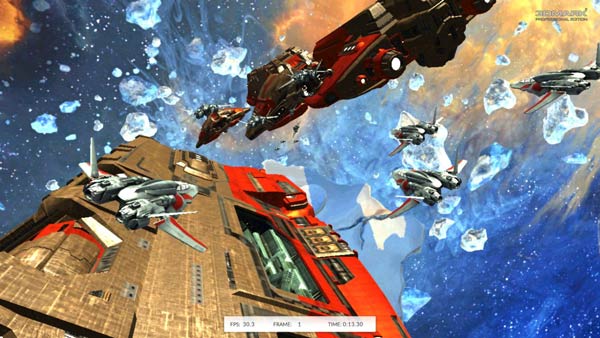 In related news Futuremark has also updated PCMark 8 Professional Edition. The latest version of this benchmark, v1.1.111, makes the software compatible with Windows 8.1 and Internet Explorer 11. Also new options for testing OpenCL and hardware monitoring graphs are incorporated. Futuremark said that PC Mark 8 Basic and Advanced software would be similarly upgraded within the next couple of weeks.