Andy Rubin, the chief architect of Android, has decided to step down from his position in charge of the development of the world's most popular mobile operating system. "Andy's decided it's time to hand over the reins and start a new chapter at Google" wrote Larry Page, CEO of Google in a blog post yesterday evening.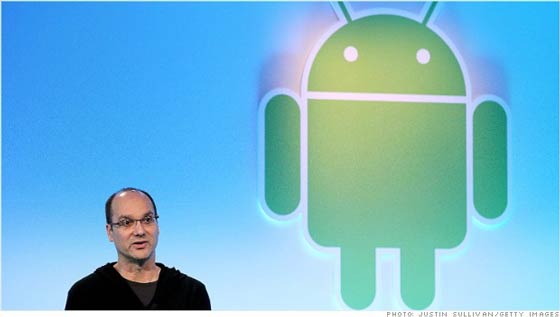 Andy Rubin starts a new chapter at Google
Before letting us know Rubin was on the move, Larry Page wrote a potted history of the Android chief's achievements at Google to date "The pace of innovation has never been greater, and Android is the most used mobile operating system in the world: we have a global partnership of over 60 manufacturers; more than 750 million devices have been activated globally; and 25 billion apps have now been downloaded from Google Play. Pretty extraordinary progress for a decade's work." The Google CEO said that Rubin would be starting a "new chapter at Google" but declined to say what projects Rubin would be working on. Page indicated that he wants further visionary and ambitious things from Rubin as he finished his tribute by saying "Andy, more moonshots please!"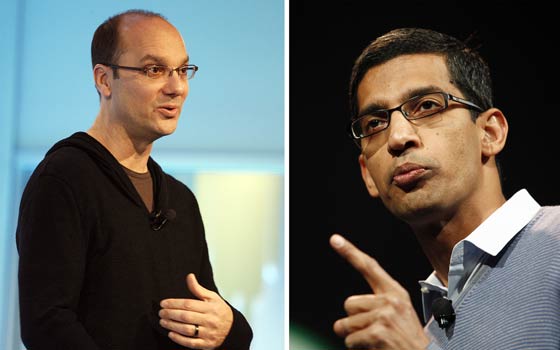 Sundar Pichai will be Android boss, in addition to his current responsibilities
Page said that Sundar Pichai will take over from where Rubin left off "Going forward, Sundar Pichai will lead Android, in addition to his existing work with Chrome and Apps." Page then took the opportunity to praise Pichai's work record in developing Chrome; "Sundar has a talent for creating products that are technically excellent yet easy to use—and he loves a big bet. Take Chrome, for example. In 2008, people asked whether the world really needed another browser. Today Chrome has hundreds of millions of happy users and is growing fast thanks to its speed, simplicity and security."
Reuters suggests that the merging of the Android and Chrome divisions at Google will "resolve a longstanding tension in the Mountain View, California-based company's corporate strategy" it also is another sign of the desktop and mobile convergence trend.
Successful and innovative Android devices continue to come out at a frantic pace. This evening in New York we will see the wraps taken off Samsung's latest Galaxy S smartphone. The Samsung Galaxy S4 is purported to be one of the fastest smartphones ever made with new and innovative modes of user interaction.