Having been teased with screen shots and videos, Futuremark has finally released the latest addition to its 3DMark series - just in time to test out those tasty new GTX 570s.
3DMark 11 is designed to test all of the features that the latest DirectX 11 GPUs support. This will include advanced effects like tessellation, depth of field and volumetric lighting as well as post-processing using DirectCompute. As a result, the suite will be one of the first benchmarks to test all of these advanced features in one program.
The software was originally supposed to be released last week. However, the developers announced that a few minor bugs were causing some unreliable results, so pushed the launch back by a week to make sure that they were worked out.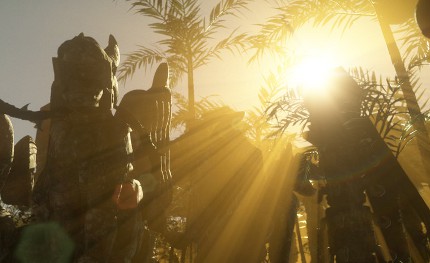 The Advanced version of the benchmark - which includes pretty much every feature you'd need for testing out your own system - is available now for $19.95 (£15.50 inc VAT), although an upgrade license for anyone with the same version 3DMark Vantage is available at a $5 discount.
A free 'basic' version is also available to download now. Even though it cuts out a lot of the customisation options available in the more expensive edition, it still lets you test your PC out on the 'Performance' preset to see how it stacks up against the rest of the world on Futuremark's leader boards.
More details on 3DMark 11 - which should be making its way into our own test suite before long - are available from the official site. If you grab the benchmark, why not post your scores in the comments section of this post to see how you stack up to the rest of the HEXUS.community.