Futuremark has announced that the latest version of its popular benchmarking suite - 3DMark 11 - is almost complete, and will be available at the end of this month.
This release will be the first to make use of all of the effects supported in DirectX 11, including tessellation and volumetric lighting. To show-off some of these features, the developers have posted a new demo reel using the final versions of the tests that will be used in the benchmark. These last touches make some subtle yet significant changes to the pre-release demos that make the scenes appear much more natural.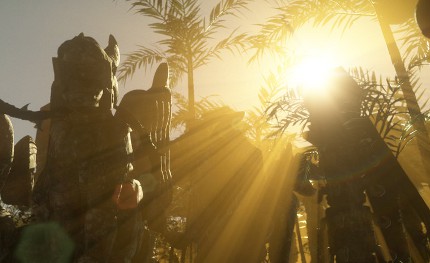 The Advanced version of 3DMark 11 is now available for pre-order for $19.95 (£15.50 inc VAT) and includes the ability to define any resolution, loop benchmarks and store an unlimited number of results online. A free version will also be made available alongside the pay-for versions, but it won't include the option to define a custom resolution or use any settings other than the performance preset.
For the tweakers and overclockers out there, the Advanced and Professional editions of 3DMark 11 are available to pre-order now directly from Futuremark, ahead of the Novermber 30 release date. For everyone else, enjoy the updated 1080p demo-reel showing off exactly what DirectX 11 graphics cards can really do.