As we head into autumn, we're fast approaching the launch of the next version of Ubuntu, codenamed Maverick Meerkat. However, for those who can't wait until 10/10/10 to get their hands on the new open-source hotness, a beta release is now available for download.
As well as support for multitouch gestures, Ubuntu 10.10 promises the usual list of improvements, including faster boot-times, an improved, easier to use set-up and install procedure and a streamlined boot-experience. In addition, the desktop version has been refreshed to include the latest versions of GNOME (2.31), Evolution (2.30.2) and Gwibber.
More substantial changes have been made for netbook users, who will get to use the Unity interface by default. The new UI has been specially designed to maximise usability on computers with limited screen real-estate and features a reoriented dock to make the OS easier and more efficient to use. The larger icons and cleaner layout should also be particularly effective on touch-enabled devices.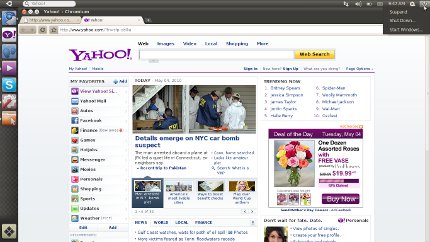 For server users, the focus has been on cloud services, with new features including pluggable hooks, ebsmount, ext4 support, and new stanzas in the cloud-config format.
Of course, beta versions of Kubuntu, Xubuntu, Edubuntu, Ubuntu Studio and Mythbuntu have also been released.
The beta is actually available slightly ahead of schedule, as the distro was supposed to remain in alpha for one more release before progressing.
This pre-release version of Maverick Meerkat is available now, along with a complete list of changes, from the Ubuntu website. For those not quite ready to take the plunge, a release candidate is scheduled for the end of this month, while the final version should be available on October 10.