Mozilla Firefox extensions created by Avast have been removed from the available add-ons listed within the browser's extensions management UI and Firefox website. GHacks reports that existing add-ons, that many people might already use to extend Firefox security, are no longer listed but are still functioning for those that have previously download them.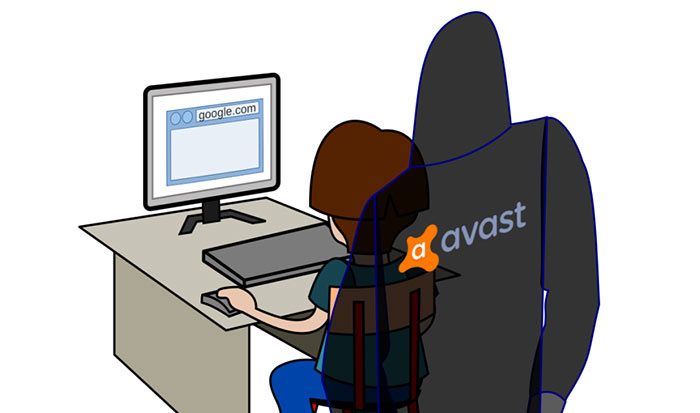 Particular extensions that appear to have been zapped include; Avast Online Security, Avast SafePrice, AVG Online Security, and AVG SafePrice. Trying to reach the web pages for these Firefox browser add-ons results in an "Oops! We can't find that page," response at the time of writing. For an example, try and reach the AVG SafePrice page now.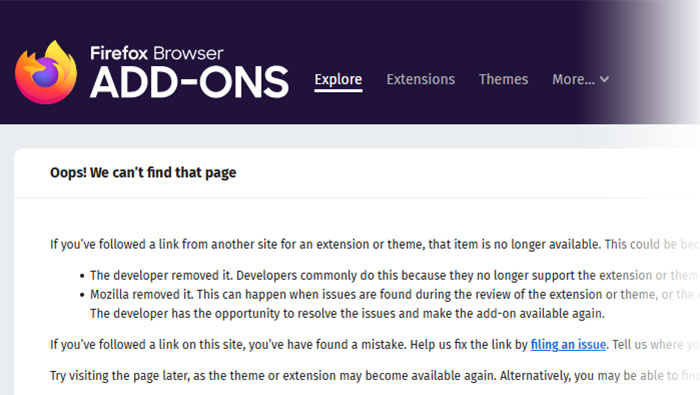 Curiously the affected extensions are not on an official Mozilla add-ons blacklist, which would be the usual case. This is why the extensions are still operable, if already owned and downloaded. It is noted, that Mozilla updated its blacklist as recently as yesterday and no Avast / AVG extensions are on it.
However, an analysis of Avast extensions was published in late October 2018 by the creator of AdBlock Plus, Wladimir Palant, and this might provide a 'smoking gun'. Palant discovered that Avast extensions were sending data back containing browsing history - which is somewhat beyond their remit, and provided some details of this over-reaching on his person blog.
"The data collected here goes far beyond merely exposing the sites that you visit and your search history," declared Palant. "Tracking tab and window identifiers as well as your actions allows Avast to create a nearly precise reconstruction of your browsing behaviour: how many tabs do you have open, what websites do you visit and when, how much time do you spend reading/watching the contents, what do you click there and when do you switch to another tab. All that is connected to a number of attributes allowing Avast to recognize you reliably, even a unique user identifier." Additionally the AdBlock Plus creator concludes that Avast's over-reach is by design not by oversight.

The Avast extensions are still available for Chrome users
So, what is happening right now with the Avast extensions for Firefox apparently in limbo? Palant Tweeted yesterday that "Mozilla is still talking with Avast ," about the four extensions currently missing from the add-ons store.