Google Chrome has just turned 10 years old. Some might be surprised that it has been going so long, while others like myself are surprised it was only introduced so recently. Google launched its browser on 2nd September 2008 and over the last decade it has become the world's most popular browser over mobile and desktop markets.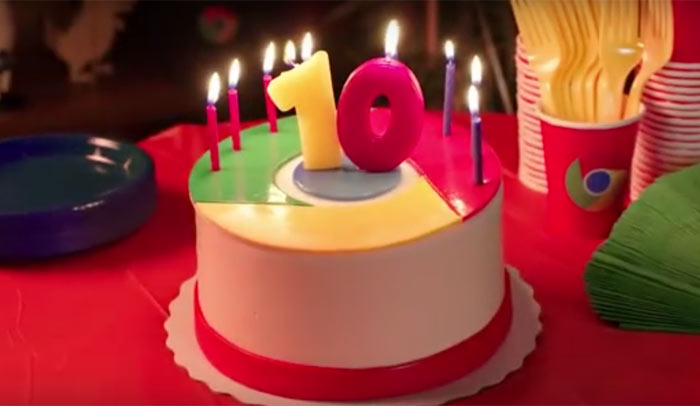 To celebrate the double digits birthday milestone Google has launched Chrome 69. It introduces a 'jazzy new look' across all platforms with this release. Google says you will notice "more rounded shapes, new icons and a new colour palette," using the Material design language. This is the browser's first major facelift since being introduced in 2008, notes ZDNet. With design changes, beauty is in the eye of the beholder to some extent but Google asserts it has simplified the prompts, menus, and even the URLs in your address bar to improve usability. More specifically in iOS the toolbar has been moved to the bottom – thumb friendly.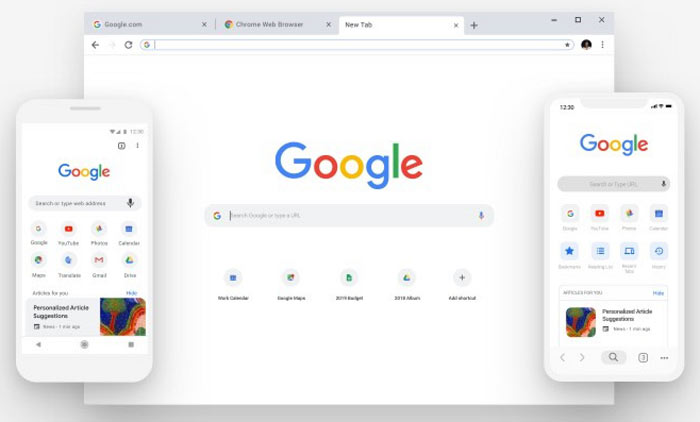 Security is another major thrust of Chrome 69. A random password generator is now built-in and Chrome can auto-save these passwords within its password manager (log into Google account to use this feature). More changes have been implemented to hammer nails in the coffin of Adobe Flash – users will have to confirm site permissions after every browser restart says ZDNet. It is hoped to disable Flash by default in Chrome 76 (July 2019), and remove it from Chrome for good with version 87 (in December 2020) to coincide with Adobe's own plans to retire the plugin.
Under the hood are further security tweaks and fixes to features like the ad blocker, site isolation, and patches for 40 known security issues. Under the hood functionality boosts include; CSS Scroll Snapping, support for notches, web locks, and a few cool new CSS4 features.
Google Chrome's Omnibox (AKA the address bar in other browsers) is now claimed to be even more useful. Google says that it will now show you answers directly in the address bar without having to open a new tab – 'Rich Results'. Furthermore, if you are a tab hoarder the omnibox search will let you know if you already have a relevant tab open and let you jump to it.