There is a convenient new feature being tested in the YouTube app. In a report published by Android Police an 'incognito mode' has been detailed, with screenshots. The new user mode, spotted in the Android app, allows a user to quickly toggle the search and watch history combination.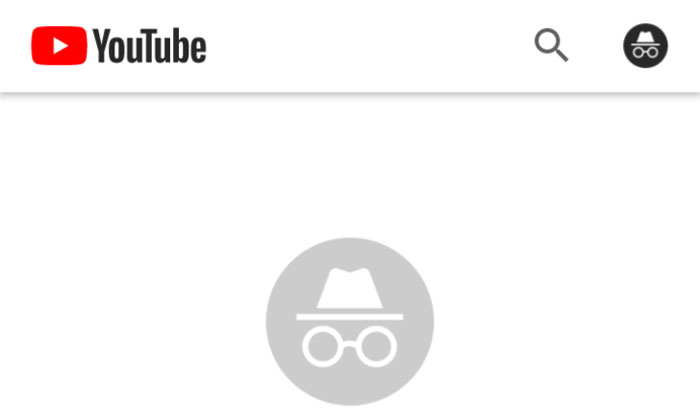 As a YouTube user who lets other family members borrow my iPad I will be glad to see the new mode arrive in an upcoming official release of the YouTube app. If my wife borrows the iPad she uses the user toggle feature (top right) to switch and see her own subscriptions and feed suggestions based upon viewing history. However often the grandkids come and watch children's songs, nursery rhymes, and cartoons on the iPad and I end up with the likes of Peppa Pig in my suggested videos feed.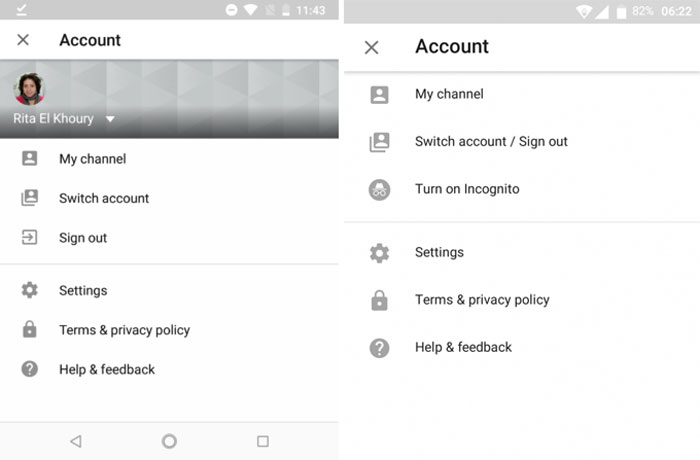 In the current YouTube app you can toggle search and watch history separately but it is hidden in settings, history and privacy, under two switches. Not that convenient or quick for switching. The new 'Turn on incognito' directly selectable under the user avatar (alongside My channel, Switch account, and Sign out options), is much more quick and convenient.
In addition to not recording the search and history, Incognito mode hides your subscriptions while in effect. A dialogue box that pops up when you go incognito reminds you of the scope of the mode; it clears the activity from that session when you exit the mode or become inactive, however it doesn't cloak your YouTube browsing from your employer, school, or ISP for example. Furthermore, Google may well still be tracking your viewing habits to help target ads later on.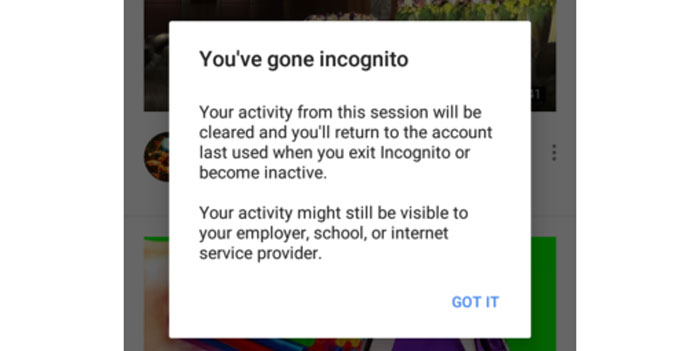 While Google seems to be testing incognito for Android users now, there is still no dark mode available on the platform. iOS users got this gentler-on-the-eyes evening mode in March.