Swype, the soft-keyboard app that pioneered and popularised gesture-typing, has been discontinued. This input method helper app first arrived as a beta on Android back in 2010. I remember getting a beta participation code and being able to text and message quicker. Nuance Communications, well known for its character and voice recognition technology, bought the company behind Swype in 2011. However, it wasn't until 2013 that the app became widely available on the Google Play store to purchase for 99c / 79p. Later, when Apple opened up iOS to third party keyboards Swype became popular on that platform too.
The news that Swype has been discontinued was broken by XDA, however Nuance posted an iOS specific news update back at the beginning of the month saying how it had decided to "leave the direct-to-consumer keyboard business… to allow us to concentrate on developing our AI solutions for sale directly to businesses". A new statement received by XDA confirms it's not just iOS that is affected. "Nuance will no longer be updating the Swype+Dragon keyboard for Android," confirmed a message in response to XDA's enquiry.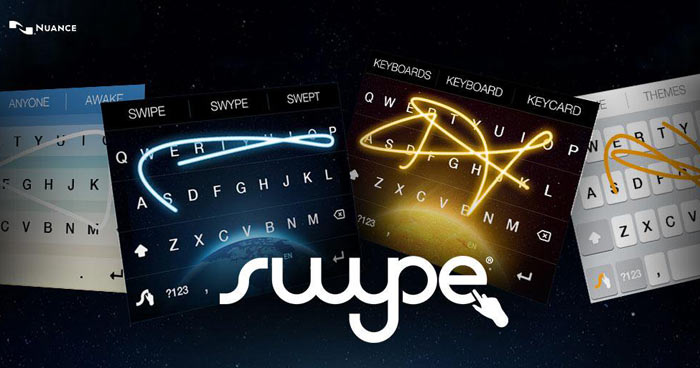 Though Nuance is changing focus, the Swype technology won't be left by the wayside. In a further statement the company said "The core technology behind Swype will continue to be utilized and improved upon across other Nuance offerings – and integrated into our broader AI-powered solutions – most notably in Android-based keyboard solutions for our automotive customers."
Luckily for mobile users, though the finger-swiping gesture text input tech was patented, it didn't stop rivals somehow using very similar tech in other alternative soft keyboards. The popular SwiftKey accepts gesture typed words among its input methods, for example.
If you are still using Swype you won't receive any more app updates. At the time of writing the app was no longer available in the Android or iOS app stores (UK).