Google has released Chrome 64 for Windows, Mac and Linux. The updated browser has started to roll out, and offers an attractive mix of new features and fixes. Highlights of the release include; HDR support, muting of sites with autoplay videos, a refined popup blocker, and Meltdown / Spectre mitigations in the code. There are also a large number of bug fixes delivered.
As HDR capable displays start to become more widely available it's appealing to have a browser will be able to support web-based HDR content. Windows users will need to have the following installed; the Windows Fall Creators Update, an HDR compatible monitor, and an HDR capable graphics card.
Browsing around the internet you will come across various websites which think they are being modern, or improving your experience, by autoplaying videos. Sometimes the videos aren't even relevant to the content / story where they are embedded. Chrome 64 helps you remove this annoyance by providing a mute option if you right click a tab. I'm not sure whether the setting remembers the sites which have been previously muted.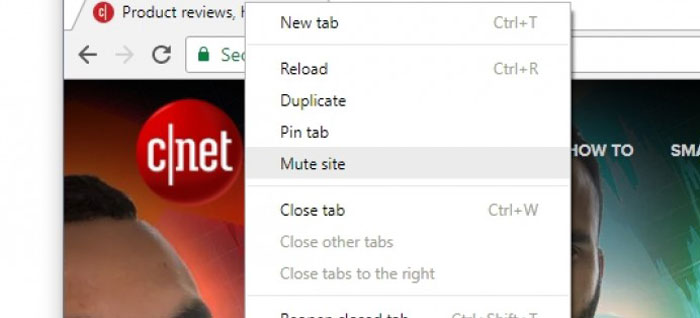 Another, perhaps even more longstanding, web annoyance is that of unwanted popups. Chrome 64 includes changes to remove links to third party website that are disguised as play buttons and transparent overlays that capture clicks and open new tabs or windows. The wish to remove these 'abusive experiences' is behind the popup blocker refinement.
Google has also addressed Meltdown and Spectre vulnerabilities in the Windows and Mac versions of Chrome 64. Like other browsers that have recently been updated it disables the SharedArrayBuffer feature to mitigate against the attacks.
ChromeOS tablet
In related news the "first-ever Chrome OS tablet," has been shown off at BETT 2018 in London. The device has been built by Acer, and a companion stylus from Staedtler is believed to be available.