Today will see the 20 year run of AOL Instant Messenger (AIM) come to an end. The instant messaging app was a very popular piece of communications software through the late 1990s and 2000s and was one of the seeds of the social media craze we now see dominated by Facebook and Twitter.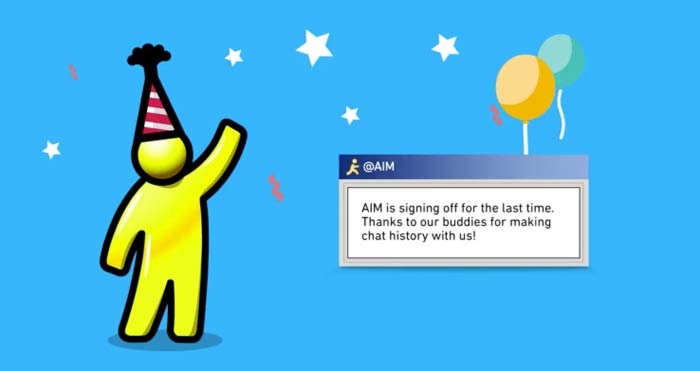 AIM pioneered online status 'lights' in friend lists, and many of the emoticons and popular acronyms used today gained widespread awareness and usage among your AIM Buddy List. When it was at its peak in 2001 AIM had 36 million active monthly users. Now, as the service is about to be shuttered, there are just half a million regular users.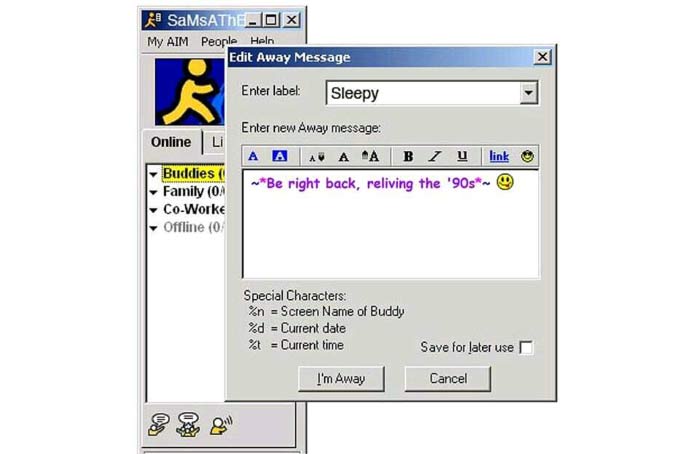 Back in October, when Oath (the current owners of AIM), gave advance notice of today's closure date, Facebook CEO Mark Zuckerberg wrote a heart-warming personal post about the app. "AOL Instant Messenger was a defining part of my childhood. As part of the first generation to grow up with the internet, it helped me understand internet communication intuitively and emotionally in a way that people just a few years older may have only considered intellectually," wrote the social media mogul. He went on to describe how his wish list for AIM features spurred him on to create ZuckNet.
AIM users will find, and hopefully have already migrated to, many good alternative messenger services on PCs and smart devices. Oath says it won't auto-transfer contacts or save chat transcripts for you. If you still haven't done so, there might still be time today to find Buddy alternative contacts and backup chat logs.