Matt Charles, senior producer at id Software, was at the Asus ROG Day this weekend and talked about development plans for Quake Champions. In conversation with PCGamesHardware.de (PCGHD) the producer said that his studio was working on a Vulkan rendering path for Quake Champions. Furthermore, thanks to the ongoing agreement and camaraderie between Bethesda and AMD, Quake Champions is likely to be optimised for Ryzen CPUs.
Bethesda is apparently enviously eyeing Blizzard's Overwatch, and its money making ability. It hopes that Quake Champions can reignite interest in first person arena shooters, with the swift speed and tactics involved in the multiplayer gameplay. PCGHD had hands-on time with the game at the Asus ROG event and report that it plays a lot like Quake 3 Arena.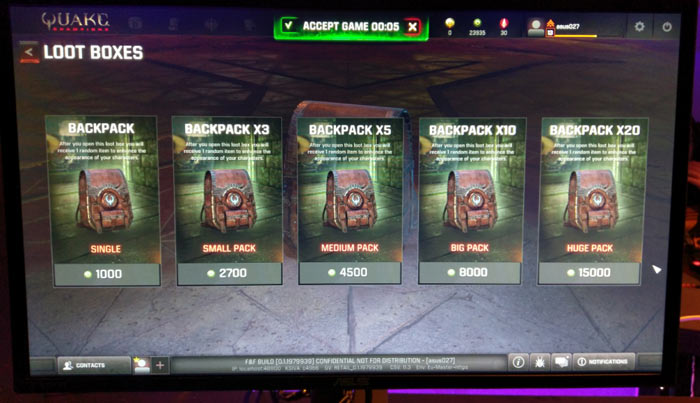 Quake Champions will be an F2P game. Money will only be useful only for cosmetic items, say the developers, with no form of pay-to-win accessible. Another way for Bethesda to gain income will be in the rotation of characters available - if you like a particular character you can pay to keep them. It is noted that all champion characters can use all weapons but each has their own special skill.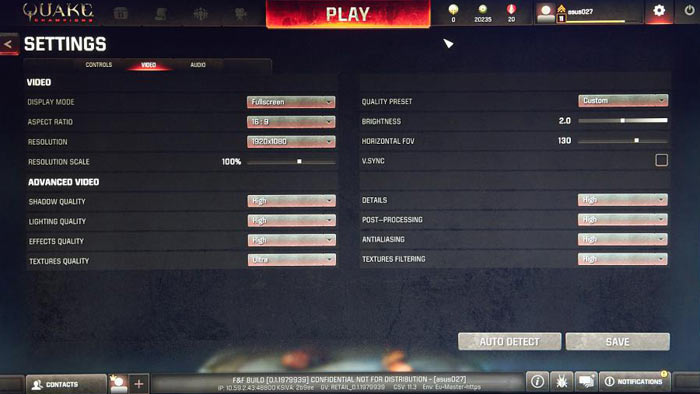 PCGHD checked out an early beta of Quake Champions and noted that it didn't play very smoothly at this time. The test system was equipped with an AMD Ryzen 7 CPU, 16GB of RAM, and a Radeon RX 480 graphics card (Asus ROG Strix OC). The software isn't using Vulkan rendering as yet but is instead using DirectX 11 or OpenGL. The Vulkan enabling patch is expected to roll out later, possibly some time during the beta stage.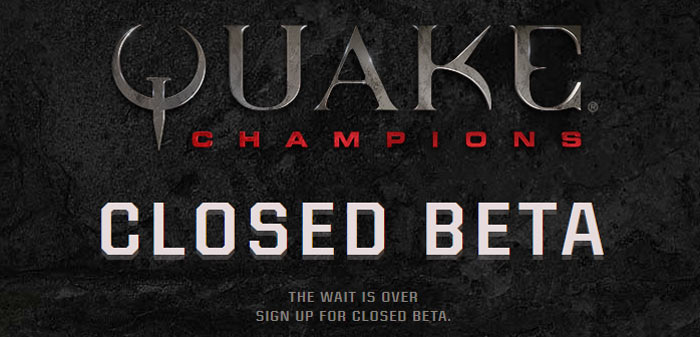 You can sign up for the Quake Champions Closed Beta for right now. This F2P title is coming to PC, PS4 and Xbox One.