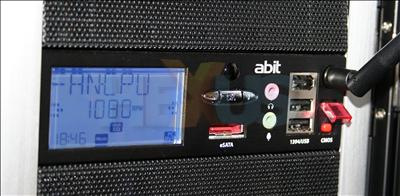 abit will be bundling a new front-mounted Guru mainboard-controller panel with its high-end MAX series. Building on the information-reporting qualities of the incumbent model, the new iteration will provide a cleaner look and, when hooked up to a compatible board, offer support for WiFi and eSATA.

[advert]We like the fact that the clear-CMOS button has remained (it's red with a flip-up safety-cover) but question the aesthetic appeal of having an aerial jutting out of the front of your chassis. Folk with drive-covering doors may also find that it impedes closure.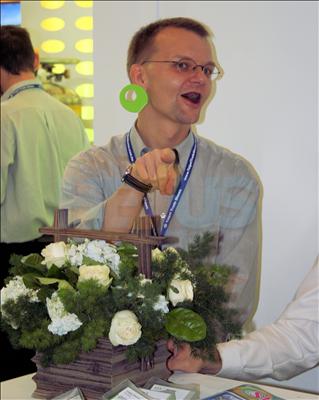 On a completely unrelated note, here's how five long days of COMPUTEX 2007 have manifest themselves on an otherwise perfectly normal marketing man. Is Thore having a mid-life crisis, we wonder?