Das Keyboard has thrown away all its simple, form-follows-function, minimal peripheral design ethics to launch a new line of keyboards and mice for the PC gaming market. The Das Keyboard brand, popular among keyboard geeks for many a year, will use a new name under which to offer such PC gaming peripherals - its called Division Zero Pro Gaming. It professes to offer "gaming gear for total domination" but currently has in its stables just a single keyboard, the X40, and a single mouse, the M50 plus a number of accessories such as mouse mats and keyboard top panels.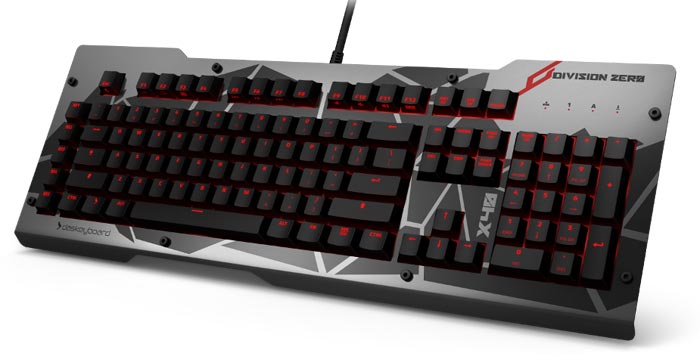 X40 Gaming Keyboard
This first Division Zero keyboard uses new in-house developed Alpha-Zulu Gaming switches specifically designed for gamers. Tom's Hardware have had a prod at this new keyboard model, with mustard yellow switches configured, finding them to be similar to the soft/tactile Cherry MX Browns but noticeably quieter. These gold contact keyswitches, rated for 60m keypresses, offer 1.7mm pre-travel, 4mm full travel, and require 45g actuation force. The X40 will also be offered with the linear non-tactile 'olive' switches with the same actuation travel/force properties. These keyswitch options are pitcured below.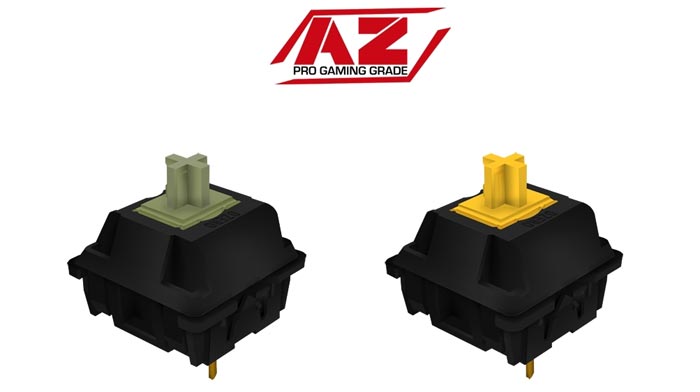 Other key specifications of the X40 keyboard are:
Media controls via function keys, Windows key can be deactiviated
5 programmable macro keys
Full n-key rollover
Adjustable red backlighting
Anodized aluminium swappable 'space camo' top panel designs
2m long braided cable
One USB 2.0 pass-through
Two audio and mic cables with gold-plated connector minijacks
Flip down feet for rake adjustment
104-key US layout, 105-key for UK, NO, and DE layouts
Length 19.13, width 6.81, height 1.22 inches, weight 1.48Kg
Price: $149
M50 Gaming Mouse
The first Division Zero mouse is an ambidextrous design aimed at eSports players. The firm says that it has built this 9+2-button rodent from premium materials and components to deliver precise pointer control and accurately timed clicks. Divizion Zero's mouse palm area is covered in a hydrophobic coating, with dry-grip sides and fingerprint resistant coating of primary buttons. Its adjustable sensor has LED indicator lights to indicate the sensitivity.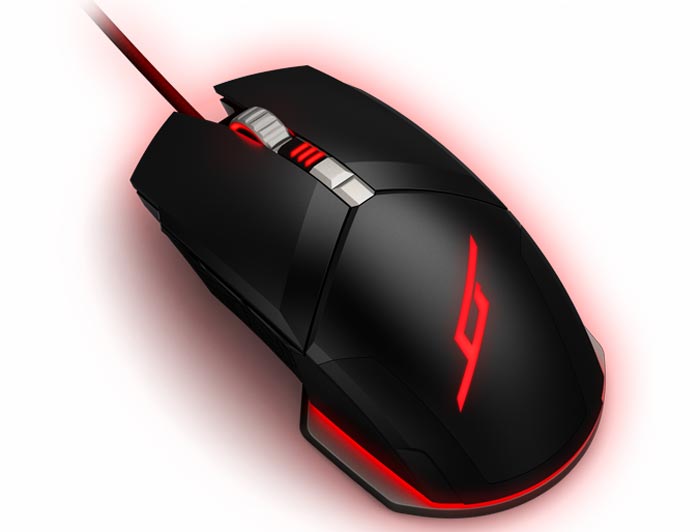 Key specifications of the M50 are as follows:
Onboard memory (128KB) and microprocessor to store up to 6 game profiles and individual settings
9 programmable macro buttons to perform complex commands with a simple keystroke
6400 DPI 4G laser sensor and on-the-fly adjustable DPI settings, enabling users to adapt tracking precision without interrupting game play
4D tilt scroll wheel for greater movement and easier manoeuvring during intense gaming sessions
Diecast aluminum shoe and ultra-quiet low-friction Teflon feet
2.1m long braided USB cable
Red LED backlighting plus DPI indicator
Dimensions: length 2.75, width 5.11, height 1.37 inches, weight of 175g
Price: $79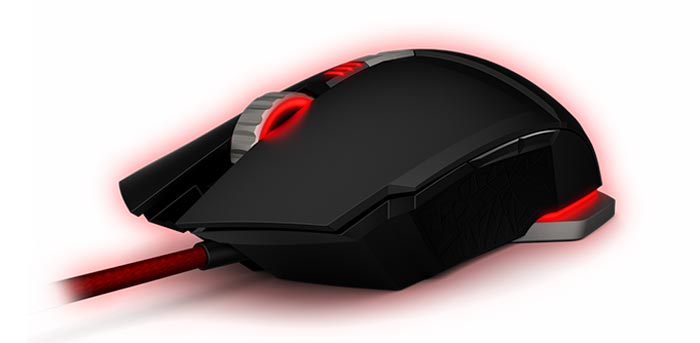 Furthermore the Division Zero M50 mouse can facilitate "warp-speed gaming capability" with primary (Omron) mouse buttons that support 300 clicks per minute, with enhanced durability offered by a 20 million click life cycle.
Neither of the above two gaming peripherals require extra software to function but Division Zero provides custom software to facilitate quick and easy macro storage and saving, configuration and LED lighting settings.