The Recreated ZX Spectrum has launched today. This is a full sized recreation of ye olde Sinclair ZX Spectrum manifested as a Bluetooth keyboard with associated app/web app. It is compatible with Apple iOS, Android, Windows and Mac computers. If you are using a computer you can eschew Bluetooth and make use of a wired USB connection.
The original Sinclair ZX Spectrum launched in 1982 and became immensely popular, with a total of about five million units sold over its lifetime. Some people credit it with kick-starting the UK games software industry. This ancient computer is widely emulated on other systems but for some an authentic controller/input device like the new Recreated ZX Spectrum is the only way to go to enjoy surfing waves of nostalgia.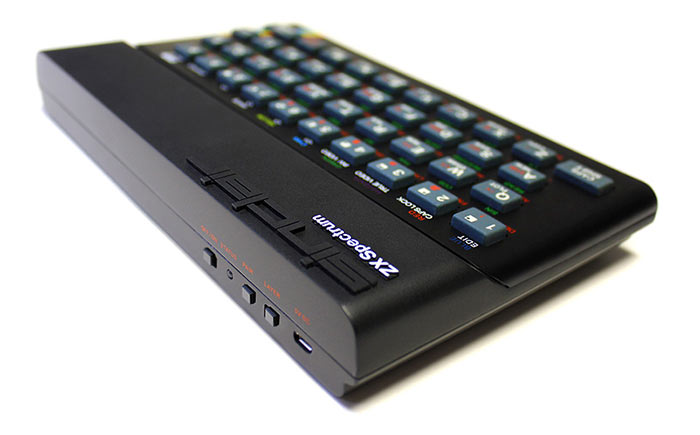 Like the original ZX Spectrum the recreation features:
Authentic rubber-keys
Same size as the original
Programming in BASIC (both 48K and 128K versions available in the app)
Plays Spectrum games (with app/web app)
The Recreated ZX Spectrum goes beyond merely recreating the original in several ways:
The keyboard can be switched from ZX Spectrum input to QWERTY input for general usage with a toggle switch on its back
It can connect to a device with a screen via Bluetooth or wired USB
Keyboard offers fast 'twitch' games response
You can set the up, down, left, right, and fire keys to be the same keys regardless of the game
It is powered by 2x AA batteries (rechargeable ones will be charged when device is connected to USB
All the games it can play load nearly instantly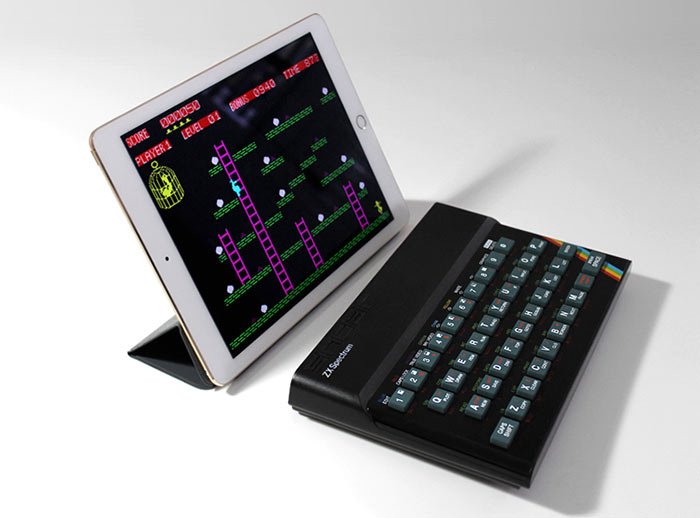 To get it to work as a ZX Spectrum you must install the app on your device or use the web app on your computer. The video below shows several aspects of the Recreated ZX Spectrum, from unboxing to playing Speccy games on a connected/Smart TV.
The price of the Recreated ZX Spectrum is set at an RRP of £99. The iOS and Adroid apps should be available now but the online web app for PC/Mac won't be available until the week commencing 28th September 2015.
HEXUS previously looked at this project with a hands-on demo, when it was on show at the Gadget Show Live, back in April.