As expected, among its other announcements and revelations at GDC, Valve showed off what is probably the final iteration of the Steam Controller. This highly important games controller, meant to appeal to sofa-bound PC keyboard and mouse devotees, has already been through the creative mixer numerous times. However, looking at the photos of the 'finalised' design it hasn't been changed that drastically recently.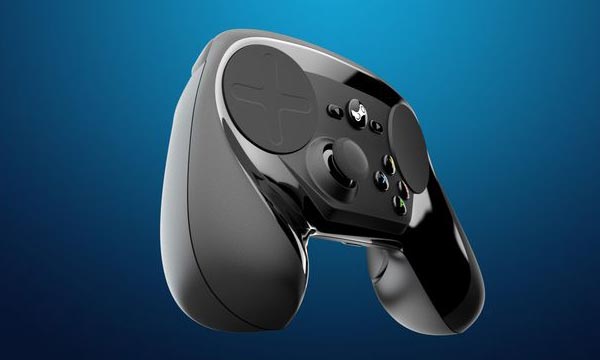 Games magazine Polygon has a detailed report on how the finished pad works and feels in use. First take a look at the controller main picture above. You can easily see the two (clickable) touch pads, the left one with the + axes marked upon it, there are also four diamond layout XYAB buttons on the face, an analogue stick below the left thumb pad, a central Steam button flanked by left and right directional buttons. What you can't see in the above photo are the two bumper buttons, the two triggers below that and a further two 'paddle' buttons – one on the rear of the system on either side.
In testing Polygon writer, Ben Kuchera, said the right hand side touch pad seemed to emulate a track ball including its momentum and 'feel'. Overall, Kuchera concluded, the controller "felt great" but functioned on the narrow edge between interesting and strange. However the highly configurable pad is thought to be "already closer than most other pieces of hardware," that promise to bring PC gaming speed and accuracy to the comfort of your living room big screen and sofa.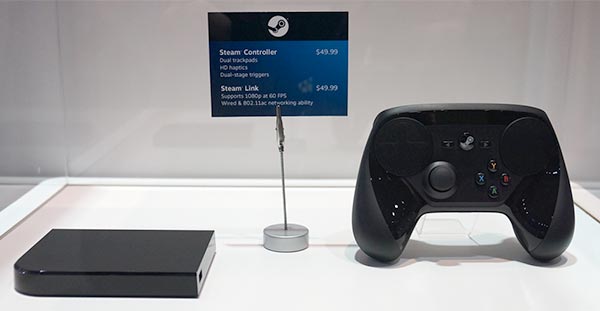 The final Steam Controller will ship alongside Steam Machines shipping in November and is a $49.99 accessory on its own if you want to try it with your own PC or pair it with a Steam Link box, for example.
Hands-on video from Kotaku
SteamOS sale
Whetting people's appetites for the flood of Steam Machines Valve is celebrating its GDC announcements with a SteamOS Sale. There are 52 games in this special sale, at up to 80 per cent off. Gamers can buy them and enjoy them on their current systems (Windows, Mac, Linux compatibility varies between titles) and be assured they will either be ready or are being ported to work on their shiny new Steam Machine PC come November.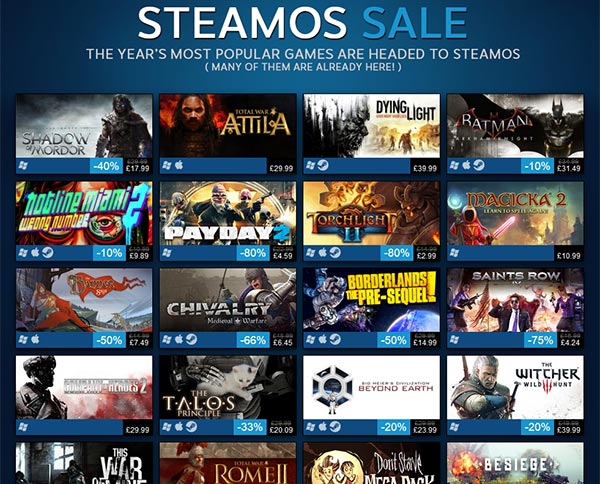 PC Gamer suggests Civilization V and The Witcher 2 are particularly good value in this sale and pre-order prices of both Magicka 2 and Pillars of Eternity are also better than usual.