Microsoft has announced a foldable version of its original cross-platform Universal Keyboard that was unveiled back in September. The Microsoft Universal Foldable Keyboard is designed to work with any iOS, Android or Windows device, just like the existing model, but folds neatly in half with magnets to keep it closed and compact.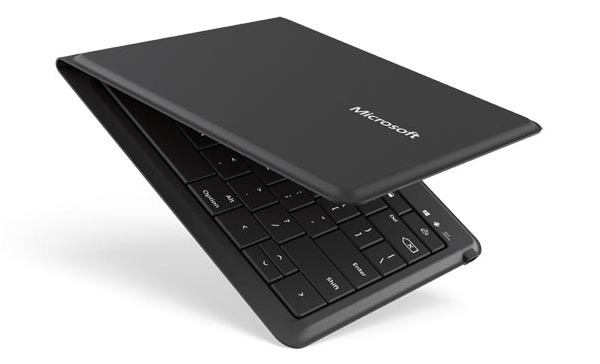 Users will be able to pair the keyboard with two devices at a time via Bluetooth or via a microUSB cable, allowing them to quickly switch from typing on one gadget to another with the tap of a key. It comes with a battery which Microsoft claims to last for up to 3 months between charges, and is spill-resistant with a fabric exterior.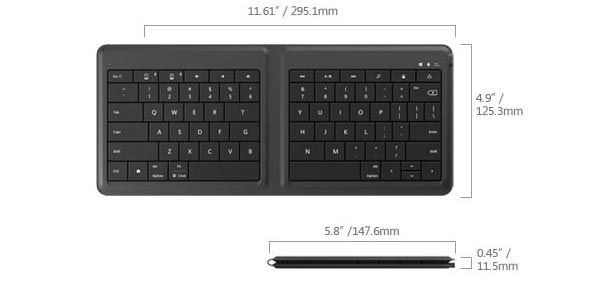 The upper array of function keys at the top of the non-folding model have been dropped into the main tray layout and include three function keys for audio control, search functionality, the aforementioned gadget focus switching and more. Micmrosoft's lightweight keyboard's portability might make up for the lack of stand functionality built-in for your tablet or phone. The Universal Foldable Keyboard is set to be released in July, priced rather high at $99.95.
Android tablet keyboard for Excel
In related news an Android app was unveiled by Microsoft Garage late last week, giving Excel users an optimised keyboard for use on tablet touch-screens. The soft-keyboard is designed specifically for Excel operators, featuring the most frequently used buttons placed prominently, a 10-key numpad layout found commonly on full-sized keyboards, as well as a Tab button for navigating across columns.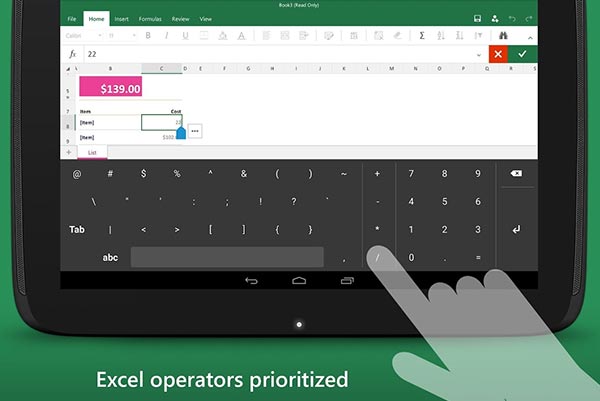 The keyboard app, which aims to deliver speed and efficiency to Android Excel users, can be downloaded via Google Play.